Experience · Cuisine · Takeaway · Delivery
Amsterdam by District: Our Spring Favorites in the City's Noord
Find excitement in exploring the best local restaurants for your needs right now.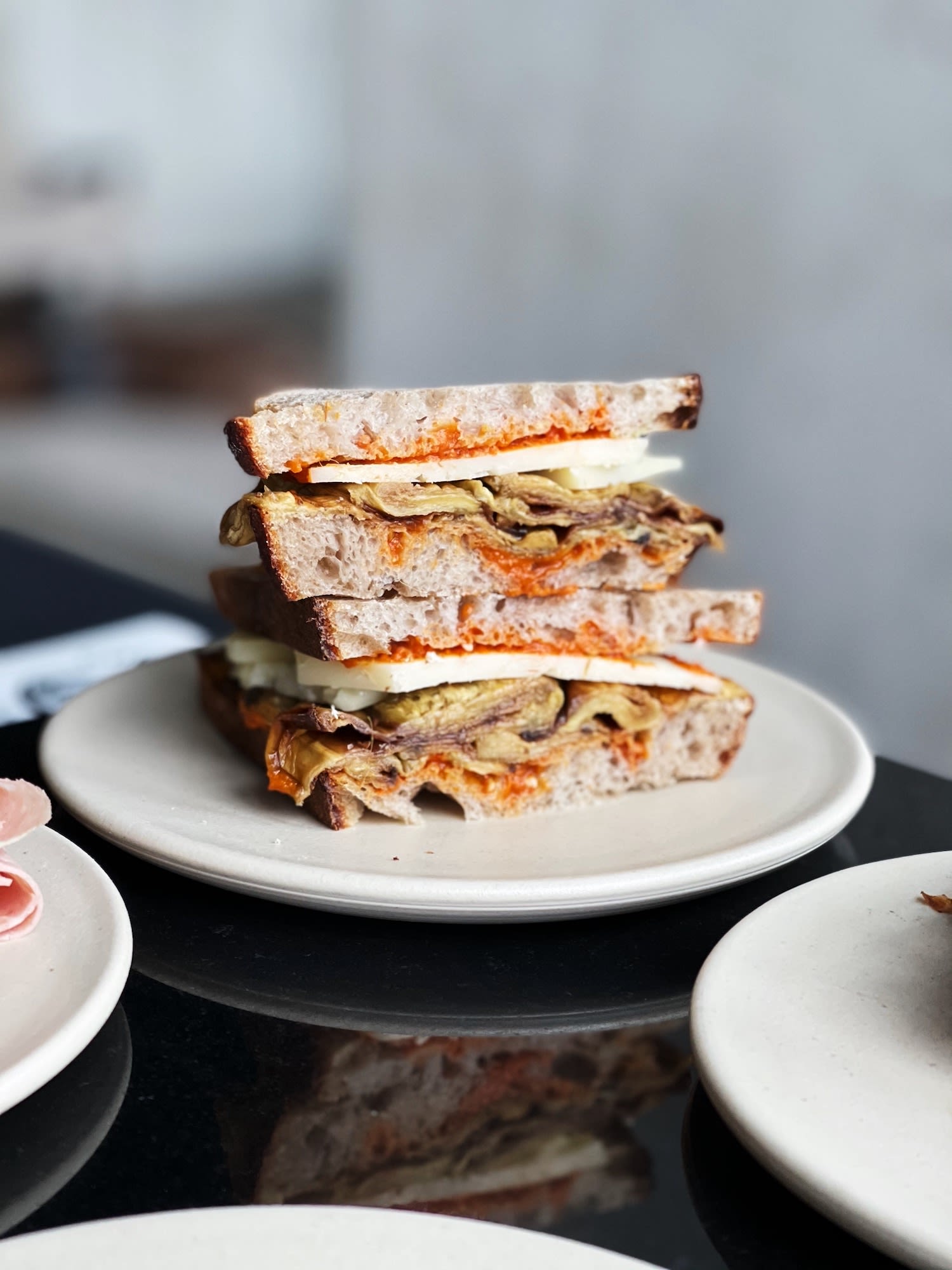 Hotel de Goudfazant
Full transformations like the one at Hotel de Goudfazant (actually never a hotel) are really exemplary. Taking advantage of its large, open space in a former car garage, the eatery has opened up the back part of its location to become a sizable grocery store. Here, you'll find freshly baked goods in addition to (natural) wines and beers, plus more choices of condiments than you could ever need. We especially like that this "Vendejo" market also resells a variety of goods from other local restaurants, like salsa from nearby COBA and even wine by the owners of BAK/ Bambino and Binnenvisser. Enjoy the tunes, consider taking home a meal packet or pre-made apéro box, and admire the creativity that adversity can create. Find the Vendejo on the eastern waterfront, open between Tuesday and Sunday for takeaway or delivery.
See this restaurant on our

search page >
Café de Ceuvel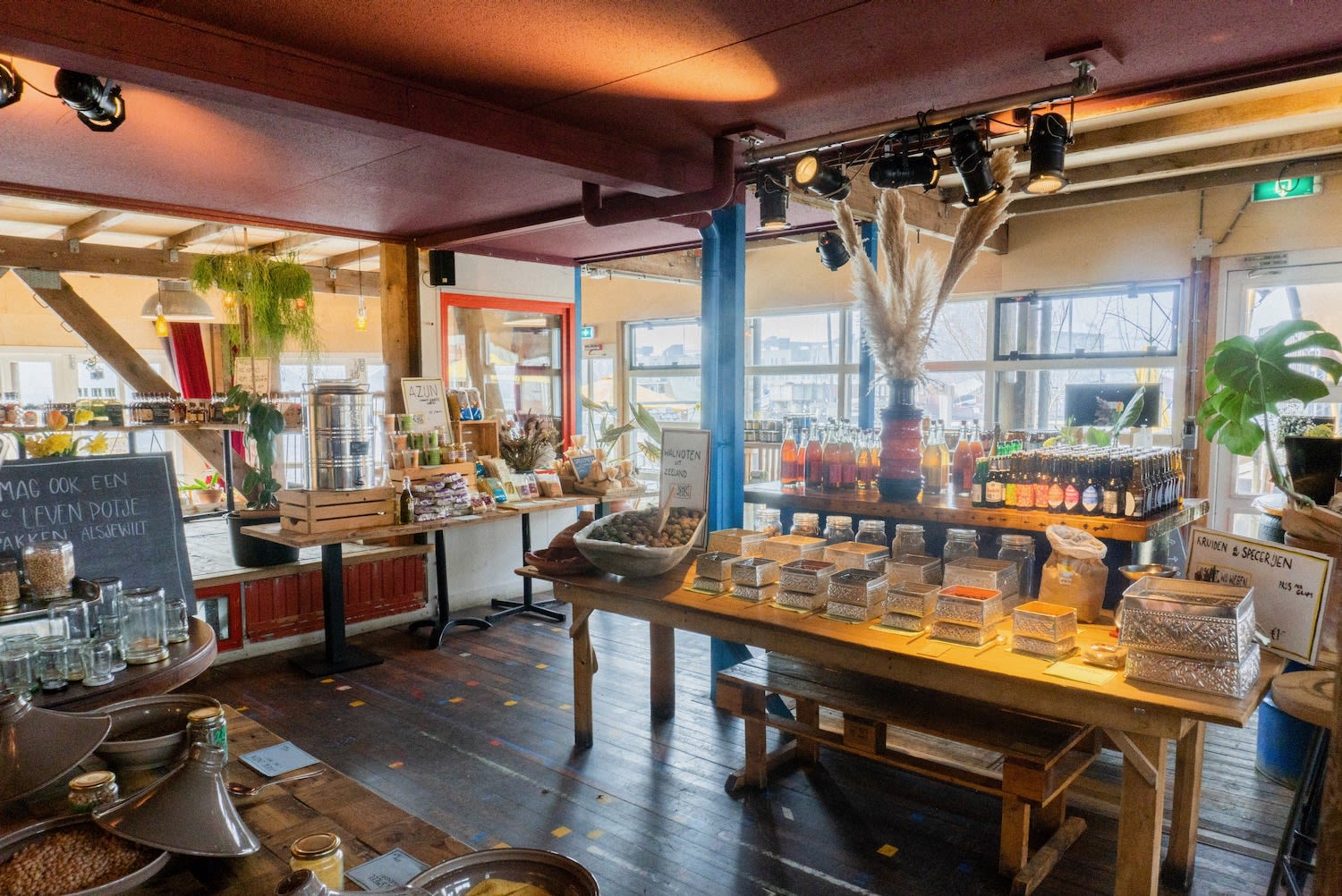 Café de Ceuvel is a special place. For those who know it, the café and surroundings are a model for circular design and sustainable living. Even for first time visitors, it's immediately clear that De Ceuvel stands for something and has a mission to accomplish. This season, the restaurant has been converted into a marketplace for locals, offering dry goods, produce, and plant-forward meals for takeaway. In the mood for something easy? Enjoy just a beverage or local beer to go. Rain or shine, the café will undoubtedly warm you up to what's possible. Find De Ceuvel by the base of a small dock in central Noord. Its marketplace is open from Tuesday to Sunday, and pre-made meals available from Thursday to Sunday.
See this restaurant on our

search page >
COBA
Opening the door to COBA is like stepping foot into a great, Mexican holiday. And even more so since its transformation into a Mexican market and takeaway hub. Half of the day-lit and plant-filled space is home to bottles of Mezcal, small pots, and ponchos for sale. The other half lends to small "eeks" of foodie surprise, for many hard-to-find Mexican food favorites are here, ready for you to take home. Choose from a variety of quality chips, tortillas, freshly made salsas, and pre-mixed margaritas. Or, pick up your box of tacos—veggie, seafood, or meat-based—for dinner and add a coffee plus Mexican treat to go. Make sure to pre-order your taco set to avoid disappointment, and take that adventurous vibe home with you. COBA is based in Noord's eastern edge and is open on weekends from Friday to Sunday.
See this restaurant on our

search page >
Café Modern
As elusive as it is delicious, Café Modern is not to be missed during a food adventure in Noord. While there isn't a lot of information about this eatery online (for those who like to do their research), what is known sparks interest. The corner restaurant is housed within an old bank, its interiors redesigned by the same architect behind Hotel de Goudfazant. Its menu functions as a table d'hôte, where there are only two set menus—one vegetarian—to choose from. The food is simple, seasonal, and inventive. In the face of last year's many changes, Café Modern has offered consistent meals for Saturday takeaway. And with dependability becoming increasingly important, let this be one more reason to stop by the central Noord restaurant. Send in your order via e-mail as soon as the week's menu is posted on Instagram to secure your Saturday meal.
See this restaurant on our

search page >
Public Space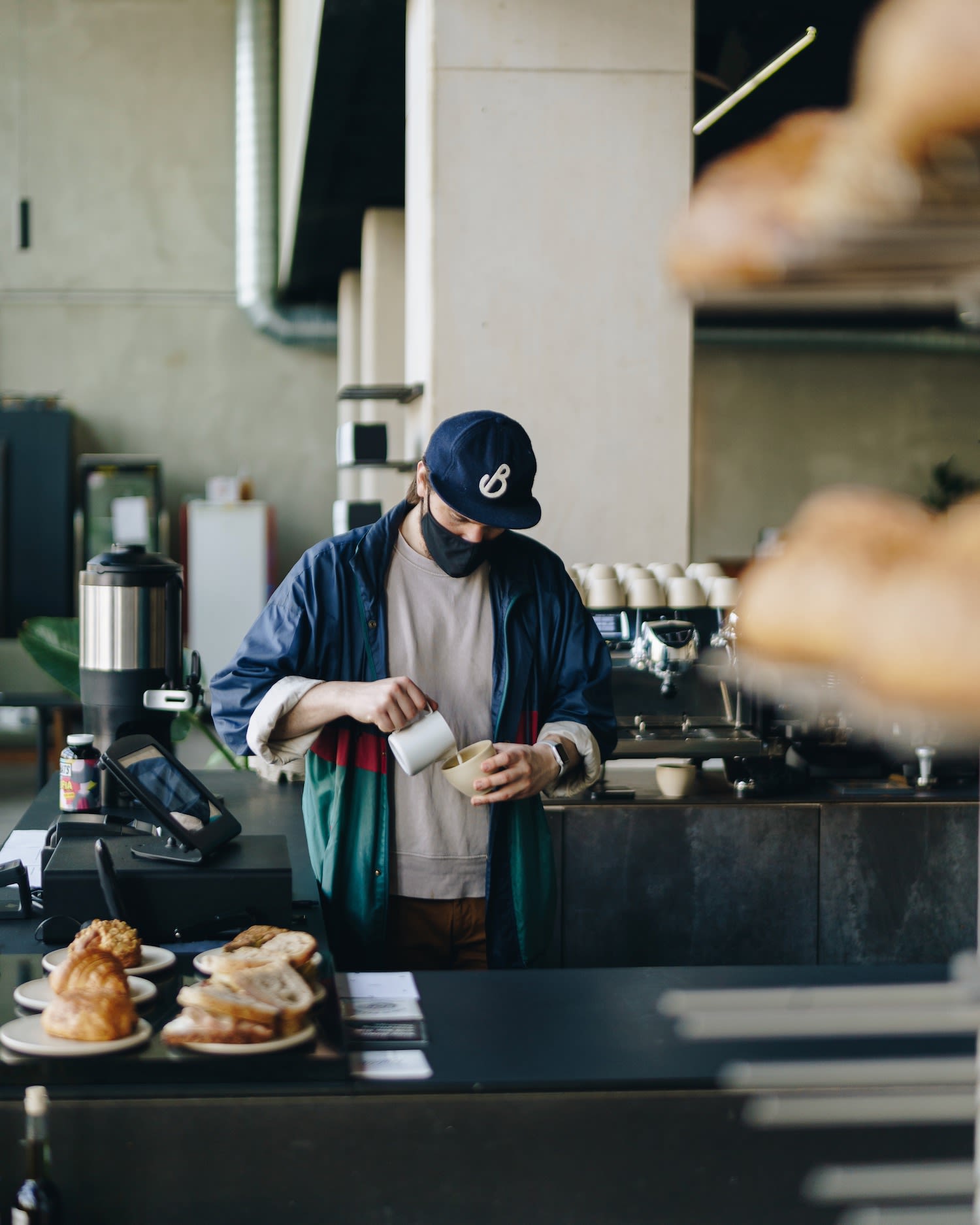 There's a reason why coffee culture creates such a buzz. Be it a cold day, long day, slow morning, or just because, a top-notch coffee and cinnamon bun will spark joy and add energy— and that's where Public Space comes in. During these trying times, Public Space is the place to go in western Noord for exactly what you need. For lunch or a late snack, you can also order from its plentiful menu of modern Italian dishes ranging from sandwiches on homemade sourdough to simple yet well prepared main courses. We especially like some of its more creative products, like its own Negroni Jam (yes, including bitters and vermouth) and partnerships with local coffee bean roasters, like Friedhats. Public Space is also offering a comprehensive delivery service at the moment, so take advantage and order on any day of the week, between 9.00 (10 on weekends) and 17.00.
See this restaurant on our

search page >
Rethink what makes restaurants great.
Dine consciously with core values that make meals meaningful. Learn more >