Oost · Diversity · Coffee/ tea · Lunch · Dinner
Amsterdam by District: 9 Finds for Coffee and Food in Oost
There's more to Amsterdam Oost than meets the eye with this set of funky, purposeful neighborhood spots.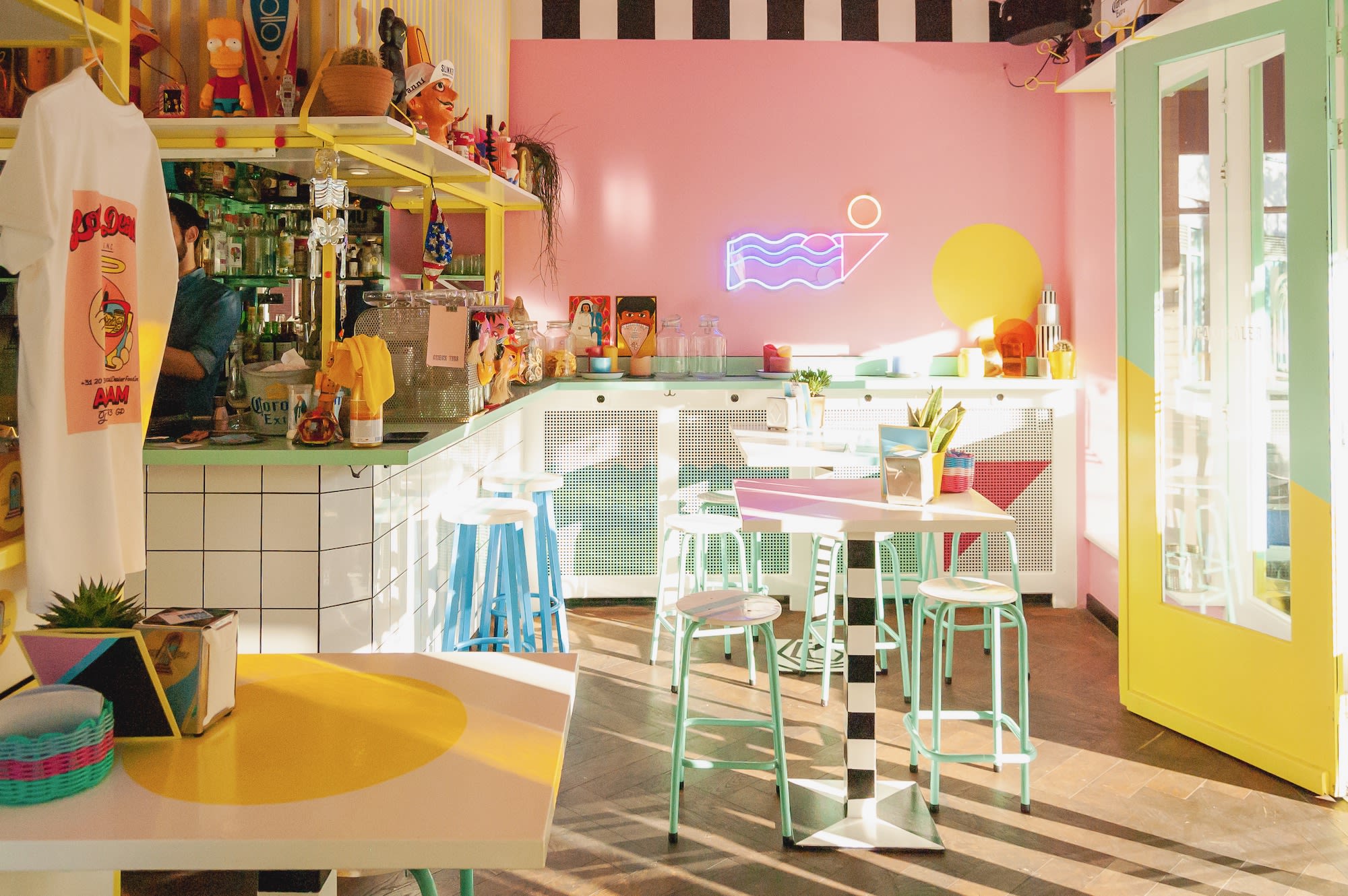 Bij Kees
Bij Kees has been a mainstay of the De Pijp-Oost border since 2008. At this family-run restaurant, Kees and his partner, Annemarie, offer satisfying dishes made from seasonal ingredients. What we like most about Bij Kees is that the duo fills a much-needed gap between traditional and contemporary Dutch cooking. Here, plates are comforting yet ingredients are fresh and sustainable. Menus are as appealing to vegetarian guests as to their meat eating counterparts. Have dinner at Bij Kees between Wednesday and Saturday, and enjoy a pleasant experience by the water.
See this restaurant on our

search page >
Rum Baba
Best known for its colorful, linear branding and expertly crafted coffee beverages, Rum Baba is a must-try when in the Oost neighborhood. The coffee house sources and roasts its own beans, and also offers a creative selection of baked goods to pair its brews with. Altogether, Rum Baba is a haven for coffee culture aficionados as well as their friends. Visit Rum Baba's original location between Oosterpark and park Frankendael, any day of the week. Or, be on the lookout for Rum Baba coffee beans at a number of bars and restaurants around town, including at its second location in the Jordaan.
See this restaurant on our

search page >
Wilde Zwijnen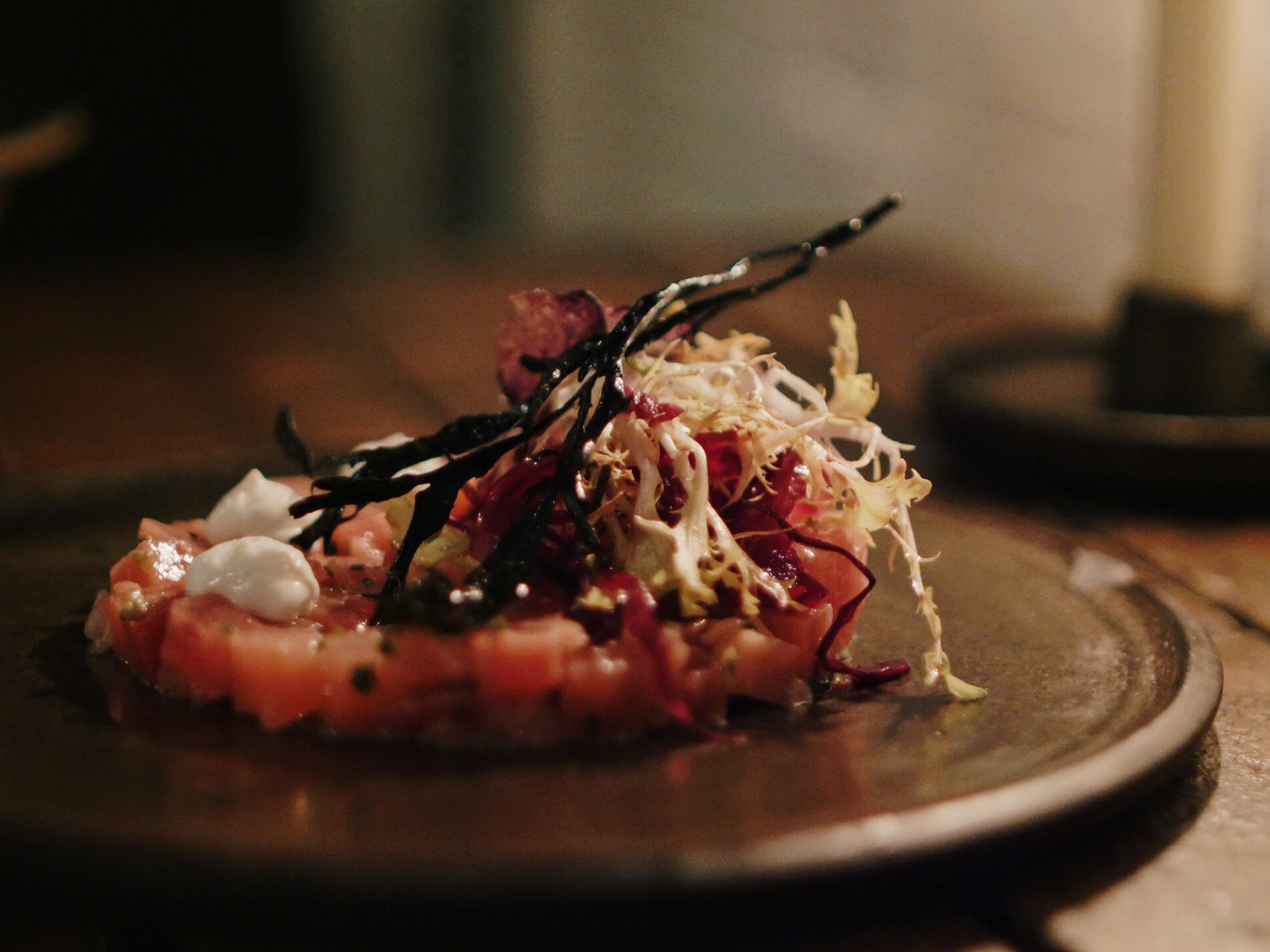 Wilde Zwijnen is a modern Dutch restaurant with a focus on regionally sourced ingredients. Here, expect creative expressions of the season's best finds— either vegetarian or fish/ meat-based. Dishes are generally light yet satisfying, often beautiful, and always well balanced. On pleasant days, make use of the restaurant's ample outdoor space and prime, Javaplein setting. On colder ones, Wilde Zwijnen's interior is simple yet inviting. The restaurant is open daily for dinner, and on weekends from lunchtime. Be sure to book in advance to secure your table.
See this restaurant on our

search page >
Bakhuys
Bakhuys serves a wide array of bakery offerings from its Weesperplein base, perfect for both regulars and passersby. Since 1926, the family-founded business has specialized in making natural sourdough breads from wood-fired ovens. Today, it also offers sweet Dutch favorites and French-style pastries in addition to simple sandwiches and pizzas to enjoy for lunch. We love this bakery in particular for its welcoming, urban nature. At Bakhuys, you can get a real feel for the workings of Amsterdam and its diverse inhabitants. The espresso-based coffees (made with Bocca beans) from its in-house coffee corner are certainly worth a stop as well. Sit inside, outside, or take your selections away with you. Bakhuys is open daily, from early morning until evening.
See this restaurant on our

search page >
Local Dealer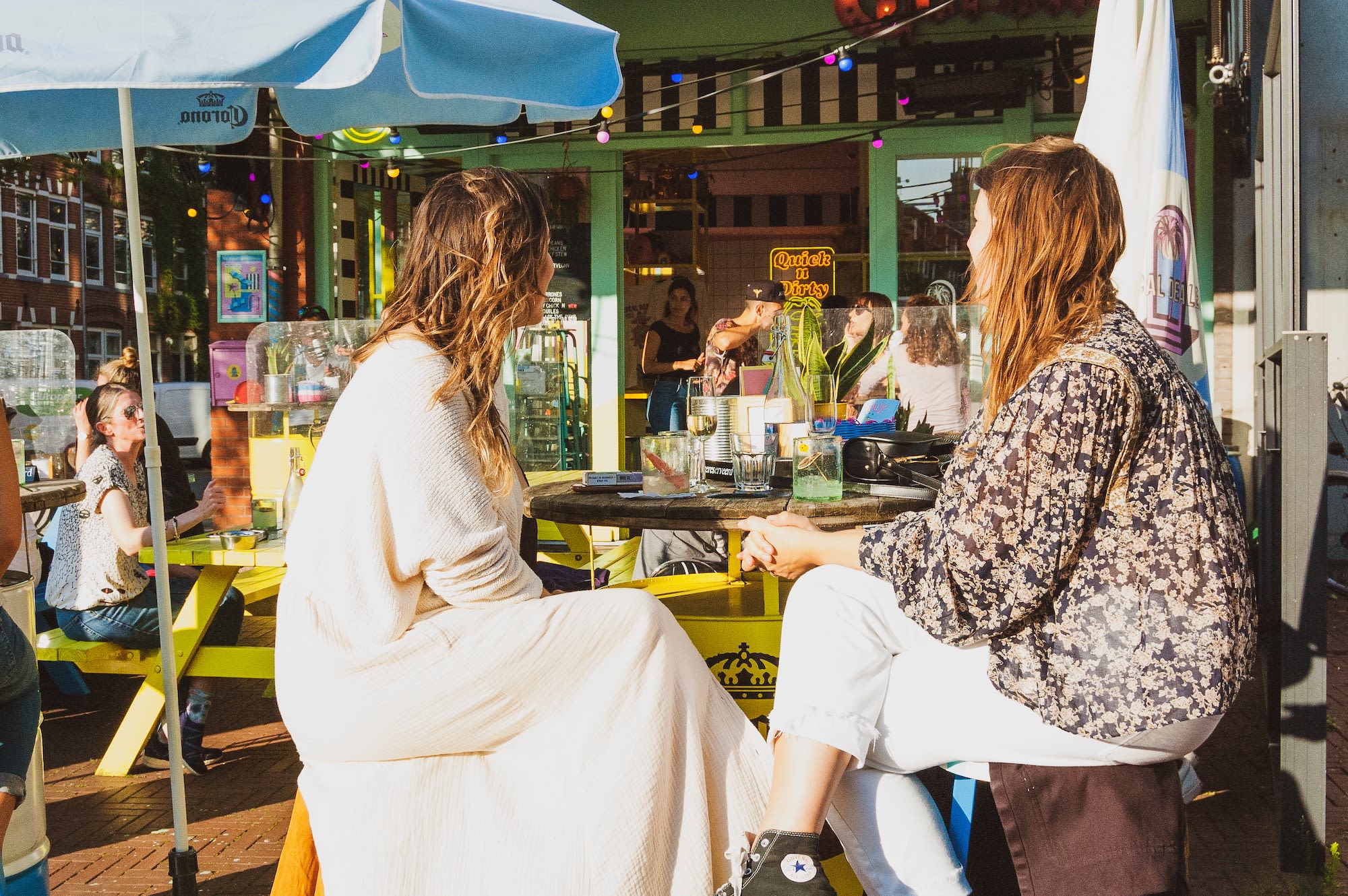 Local Dealer is a vibrant Mexican restaurant with a funky interior and edgy, cool vibes. Select from classic dishes and contemporary remakes to best customize your meal. Whether looking for a staple margarita or a burrito made with pickled carrots, Local Dealer has your cravings covered. In other words: load it on, or clean it up. Depending on the day of the week, the restaurant is open for dinner, lunch, and also brunch, so check opening hours before heading to this eastern location. Ample outdoor seating is available here.
See this restaurant on our

search page >
YUSU
Founded by partners Nicole and Kick, YUSU has a strong focus on community, sustainability, and serving only the best coffee and baked goods. The two young business owners weave values into their café in an expert way. The result is a triumph of their generation's canny ability to know what is needed, and to find the right way to express it. Head to YUSU for a nice chat, flat white, or small bite (including breakfast and tostis). The café is open daily from early morning until evening.
See this restaurant on our

search page >
Couscous Bar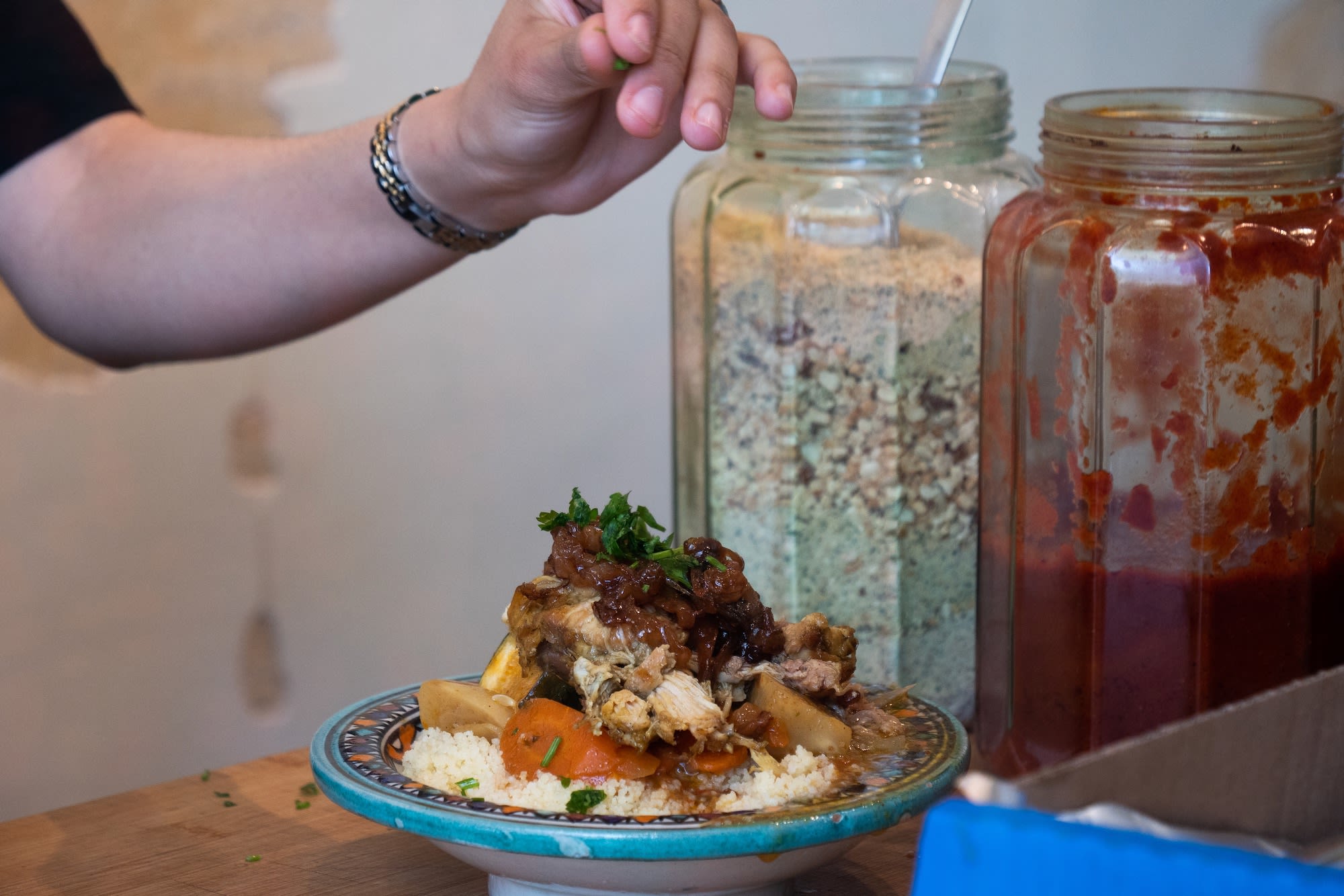 Couscous Bar is a casual Moroccan eatery by renowned cookbook author Nadia Zerouali and her partner, Samira Dahmani. The duo founded Couscous Bar to bring authentic Moroccan cuisine to the Netherlands in a modern and approachable setting. They also started the business as a social enterprise that would employ local Moroccan mothers to cook homemade dishes for busy, hungry locals of all origins. Select from plant-based bowls featuring classic vegetable medleys, or opt for traditional recipes made with spiced chicken or lamb. Add a comforting bean soup, or stock up on homemade date cookies. Whatever your selection, Couscous Bar provides indoor seating for an experiential meal, or a fast takeaway service to move forward with. In Oost, you can find them open daily on Javastraat for lunch or dinner.
See this restaurant on our

search page >
Coffee Bru
Open daily, you can count on Bru to serve you artisanal coffee and delicious baked goods when you need them most. While its beans are roasted by the local Rum Baba, its pastry selection ranges from classic to vegan and adventurous. This neighborhood café is a great spot for a morning read, first date, or family pit-stop. Take a seat outside and stay awhile, or continue on to nearby Oosterpark to further enjoy your brew from Bru.
See this restaurant on our

search page >
Bam Boa
More than a nicely designed hotspot, Bam Boa exceeds expectations with its well priced dishes and drinks, and attentive service. Bam Boa's large covered terrace beside the Amstel River creates beachy vibes, with summer food favorites to match. Think: white and natural elements combined with ceviche and cassava chips. Local beers often pair well with the situation, unless you're in the mood for rosé, sangria, or classic cocktails. Bam Boa is open daily from 11.00 until late, and also offers to-go options that are especially great for any boaters in need of refreshments. Head to this location for a taste of Amsterdam's laid back good life— regardless of the weather.
See this restaurant on our

search page >
Rethink what makes restaurants great.
Dine consciously with core values that make meals meaningful. Learn more >