Dinner • Takeaway • Delivery
6 Fall Favorites for Date Night in Amsterdam
Staying home can be just as special as a night on the town with these top autumn dinners for takeaway or delivery.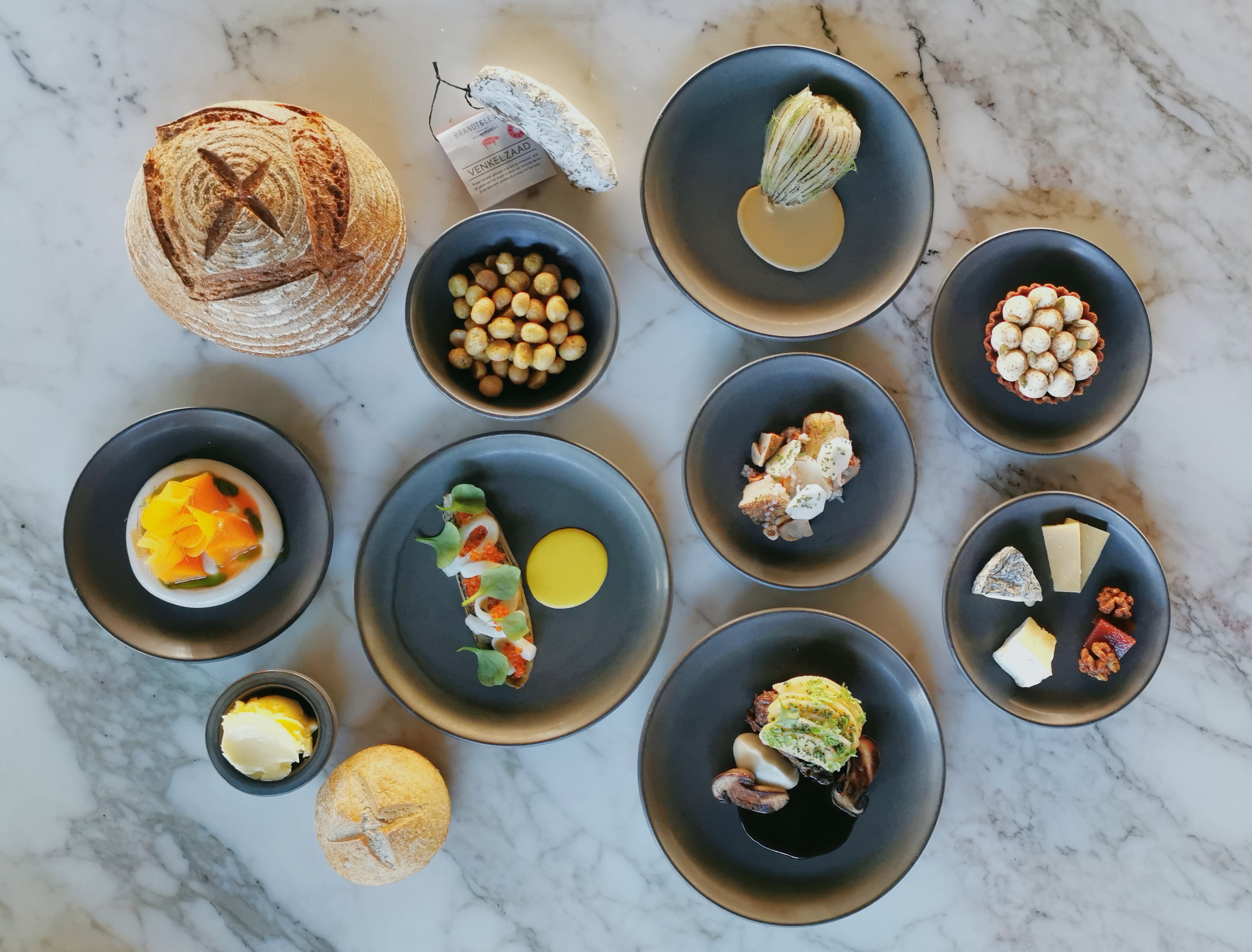 Gustatio
If you're looking for a cozy yet classy date night in, Gustatio is serving up freshly made pasta in addition to a menu of Italian classics. As if that wasn't enough, this family-run favorite has also created a new concept to keep your dining experiences exciting. 'Gustatio A Casa' is a takeaway, cook-at-home box that gives you and your date a fun and delicious activity for the evening. The box includes an appetizer, two pastas + sauces, a dessert, and a bottle of wine. Gustatio is open daily for pick-up from 17:00 to 21:30 at their Overtoom location.
See this restaurant on our

search page >
Restaurant Watergang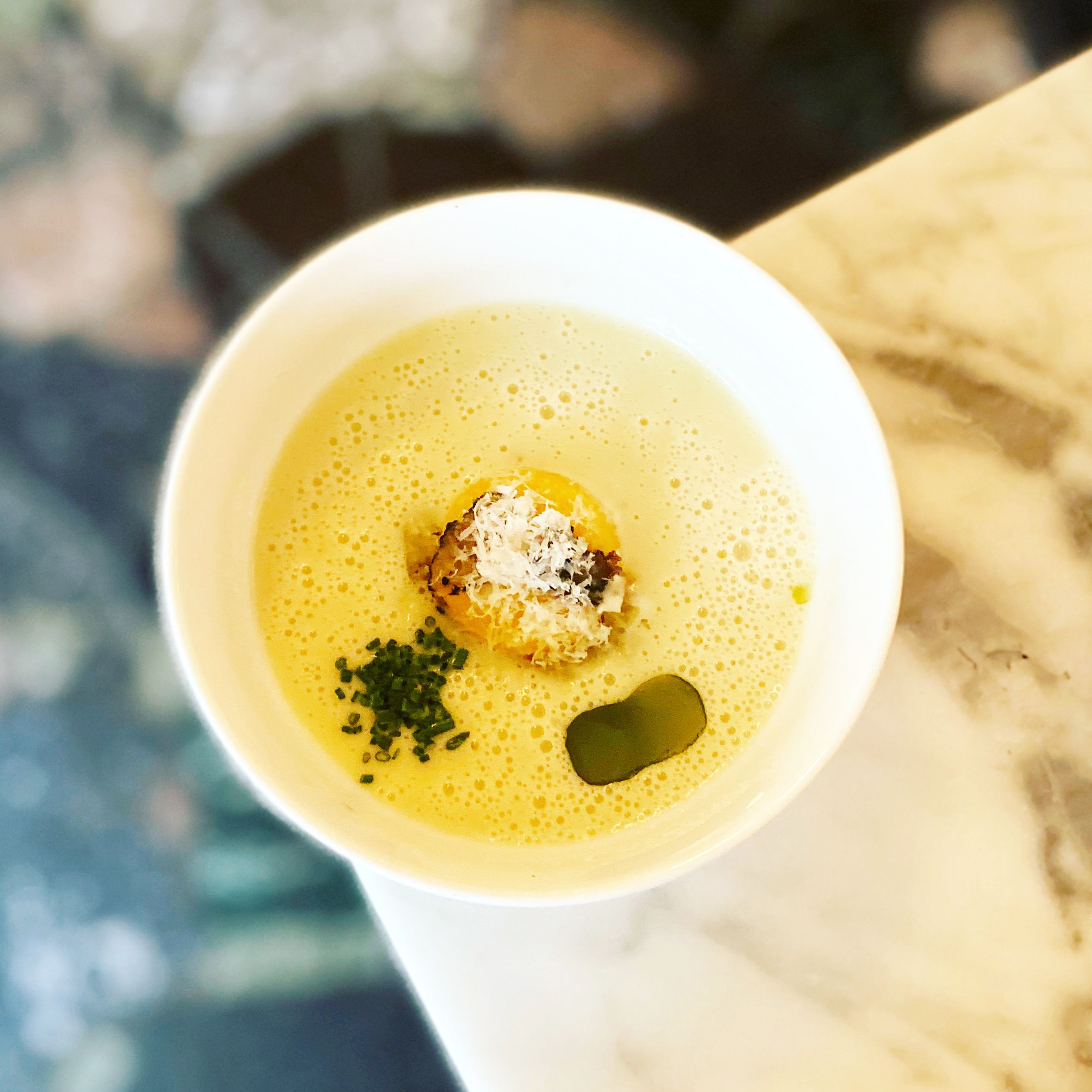 Steadfast and friendly, the team at Watergang is passionate about food. Serving quality, high end plates and a menu of ingredients that changes with the seasons, Watergang is known for its unique takes on Western European favorites. Their takeaway menu offers a three-course meal (vegetarian options available), so you and your date can lean into the evening. Add a bottle of wine from their selection to match your meal. Watergang is open for pick-up from Weteringstraat between 16:00 and 18:00 on Fridays and Saturdays, with final orders at 14:00.
See this restaurant on our

search page >
Restaurant de Kas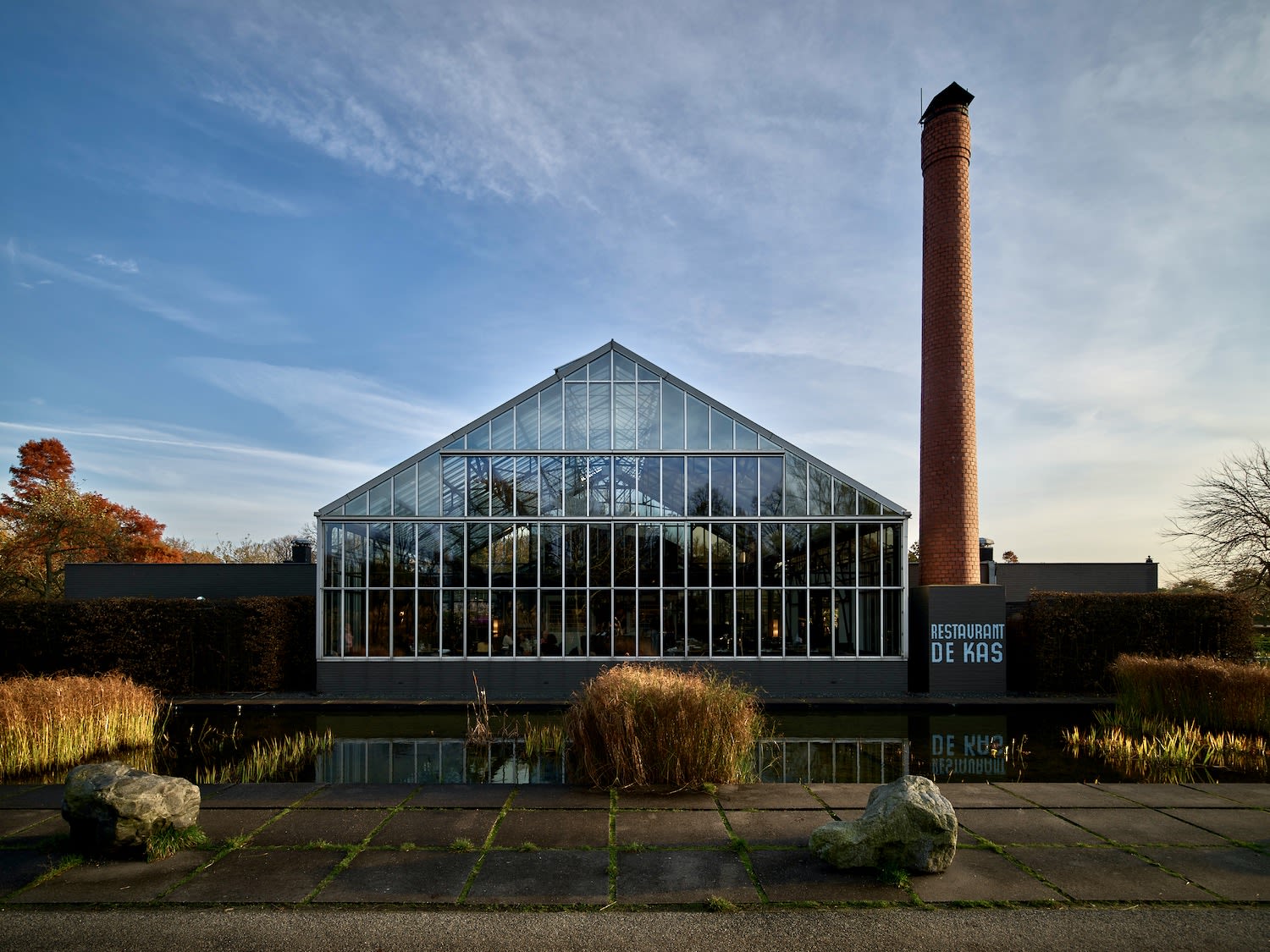 The world famous, farm-to-table Restaurant De Kas has partnered with Fuku Ramen to bring you take-home ramen kits that combine their produce with handmade, organic noodles. This is in addition to the restaurant's 'Kas Dinner Box', containing a selection of dishes from their cookbook (they do most of the cooking, but some of the ingredients are kept raw so you and your date can enjoy them as fresh and tasty as possible). Pick up your selection from Frankendael Park between 11:00 to 18:00, Thursday to Sunday. And don't forget to make time to enjoy the greenery with a beverage and pastry from De Kas's outdoor stand, creating a great start to a great date.
See this restaurant on our

search page >
Marits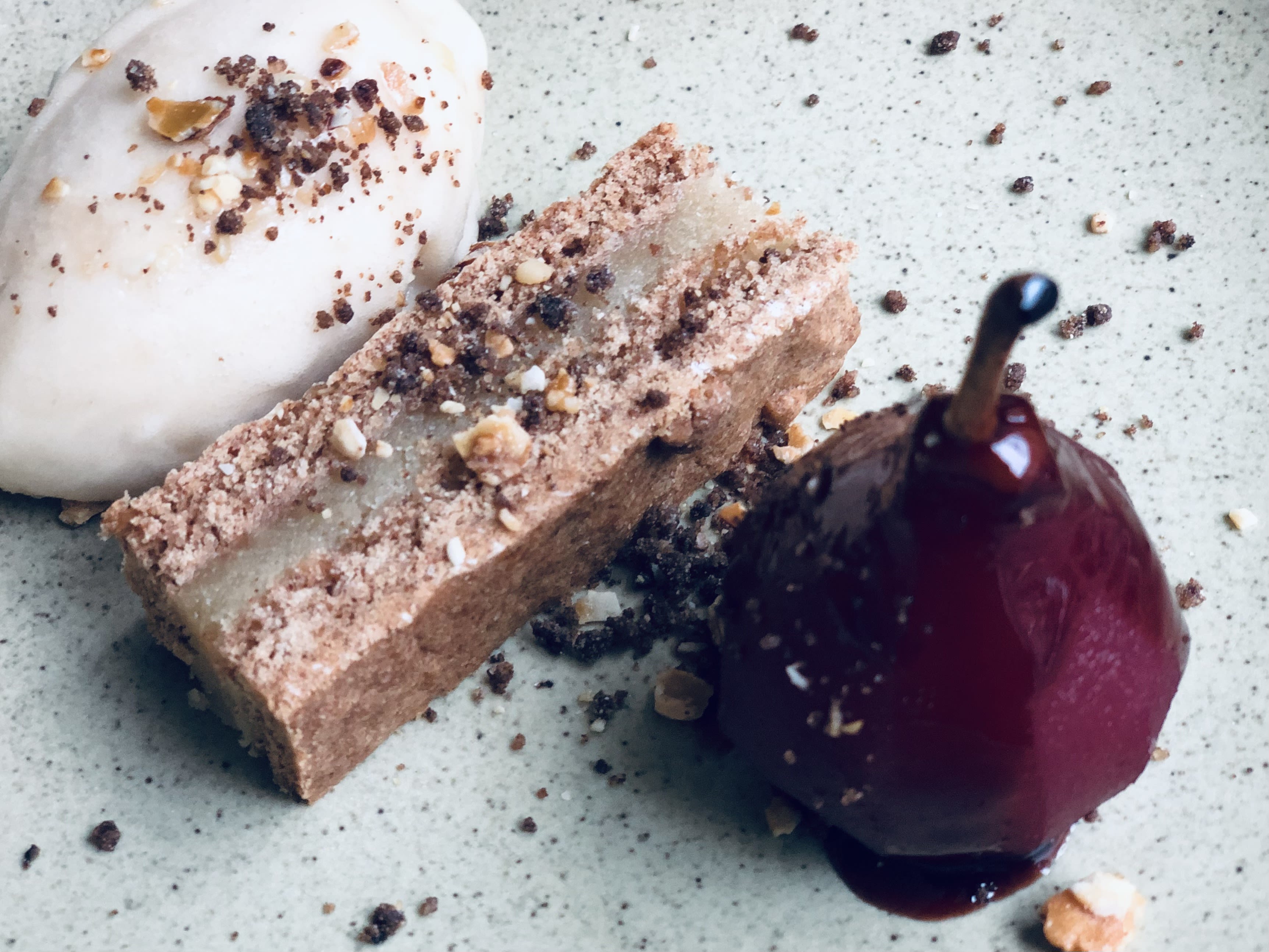 Marit and Gino, the duo behind Marits, are all about vegan fine dining with a creative flair. Their affordable, multi-course menu changes frequently and with the seasons. Most of the food used to prepare these 100% plant-based meals is organic, locally sourced, sustainable, and fair trade. Marits's three-course takeout menu also comes with serving instructions, so your date night can run as smoothly and deliciously as possible. Pre-order before 14:00 for pick-up on Friday and Saturday in the Oost neighborhood.
De Japanner
De Japanner has the perfect date night takeaway for a couple feeling nostalgic for the hum and buzz of a late night out. Tosao Van Coevorden and Guido De Bruijn have combined their cultural and culinary backgrounds to create a cool Japanese tapas menu that also captures Amsterdam's cozy vibe. With Japanese finger food, cocktails and sake that will take you back to the glory days of a fun, casual date, De Japanner is open daily from 17:00 to 22:00. Order takeout or delivery from the Albert Cuypstraat and Bilderdijkstraat locations, or delivery from Oost.
See this restaurant on our

search page >
Wils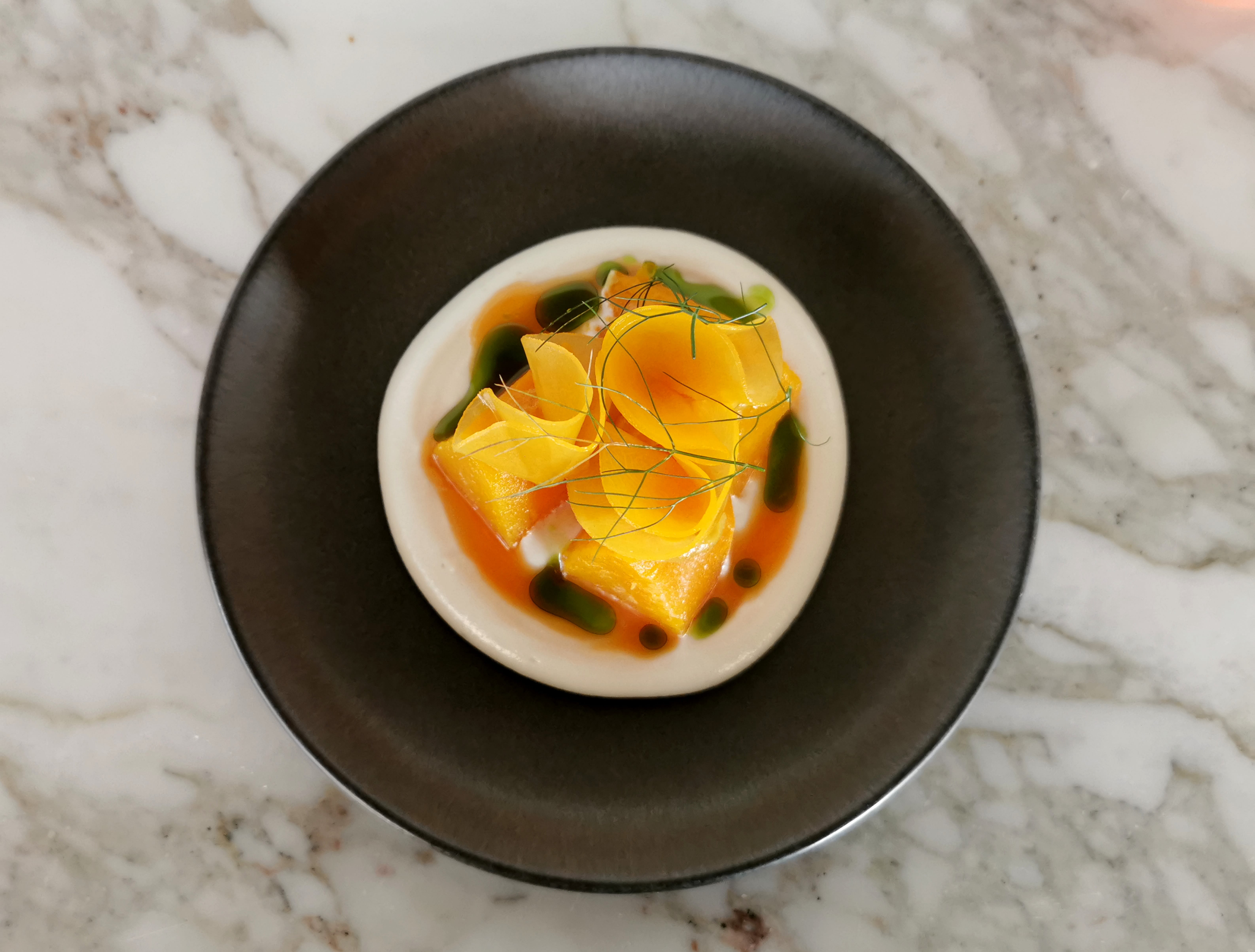 Wils was established in 2019 by renowned Chef Joris Bijdendijk. For a chic date night, the 'Wils At Home' box is a great selection, featuring a four-course menu in addition to bread from the Wils bakery. Vegetarian options are available, and the pre-cooked box is served cold so you can curate a flawless meal (no pressure) with virtual guidance for finishing the dishes from home. Make sure to add an expertly selected bottle of wine and some low lighting for ambience. Order through the Wils website for delivery or pickup in Zuid, from Thursday to Sunday.
See this restaurant on our

search page >
Rethink what makes restaurants great.
Dine consciously with core values that make meals meaningful. Learn more >