American · Lunch · Takeaway · Delivery
5 Stellar, American-inspired Lunches in Amsterdam
Taste the optimism with these best-of meals for afternoon takeaway and delivery.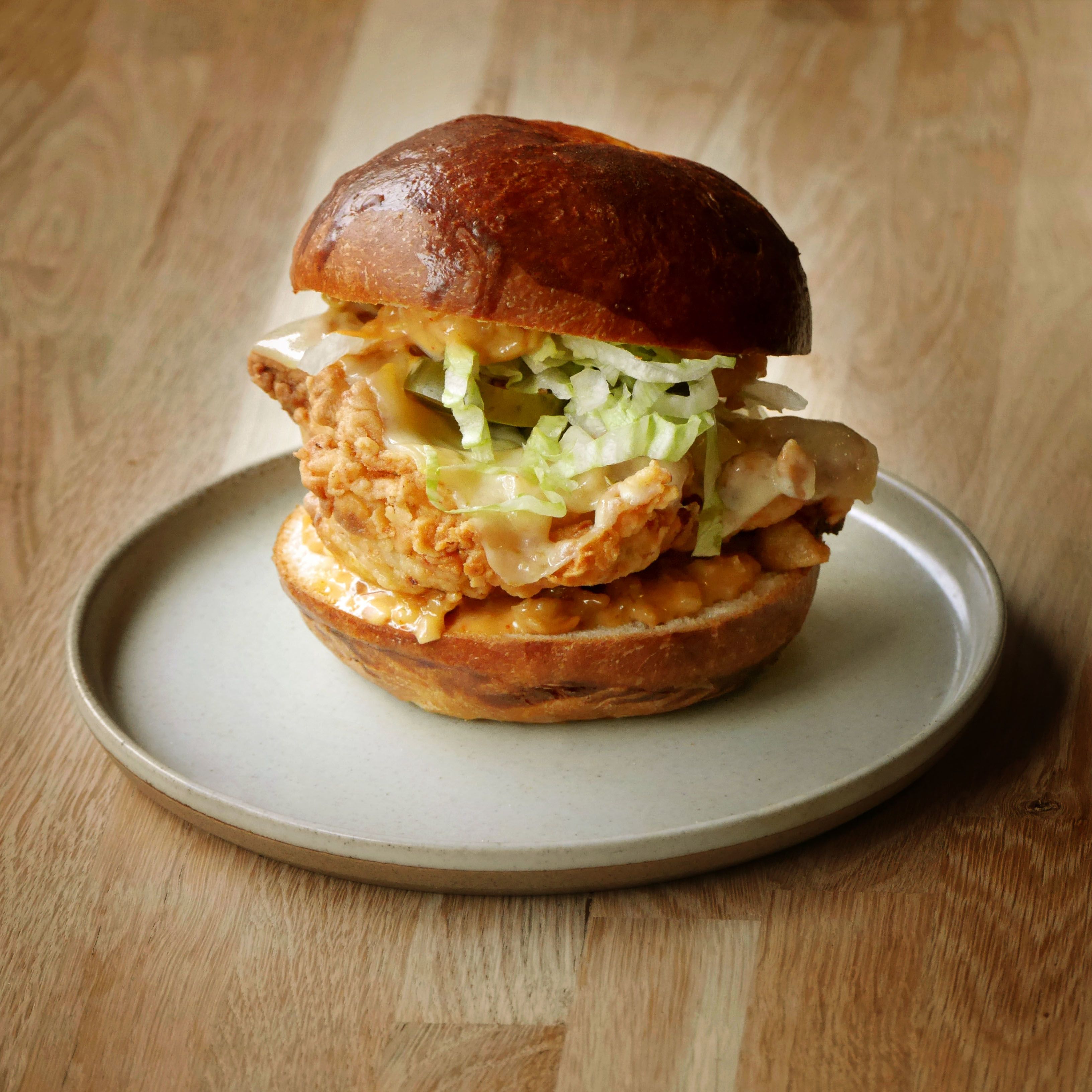 Entrepot
With the launch of In-between burgers, Entrepot brings you a refined take on American classics, including traditional and veggie burgers, kale salads, and milkshakes. Entrepot's shift from upscale, local dining to a full set of quality, American favorites has been a great way for them to continue serving their customers and connect to new diners too. You can stop by the pop-up shop on weekends, or stay cozy at home and have lunch delivered from the Plantagebuurt location. Either way, with new twists on classic favorites (pear milkshake, anyone?), you won't want to miss out on the fun.
See this restaurant on our

search page >
Foer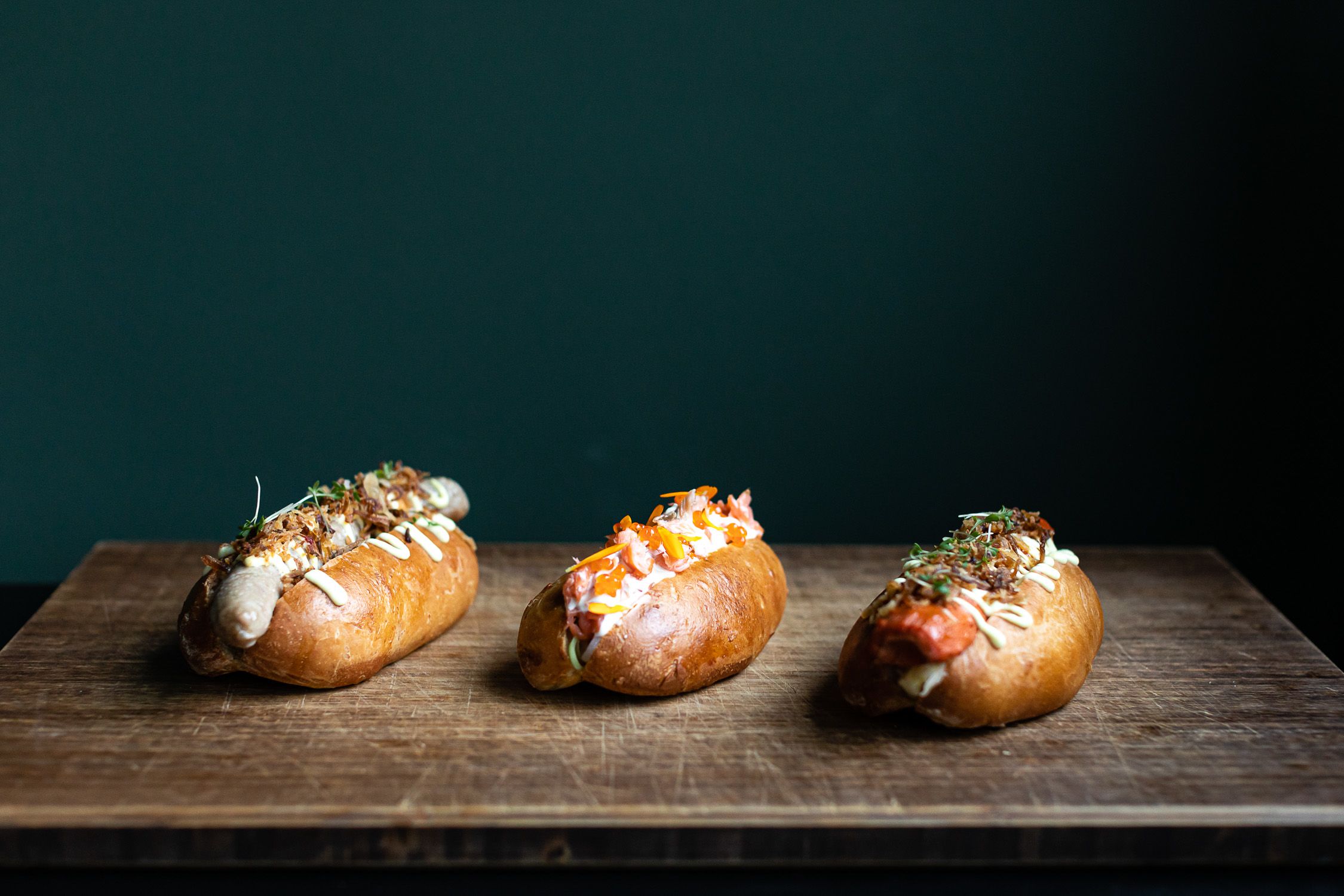 For lovers of the simple yet classic hot dog, or for anyone who's been dreaming of a cold-weather sausage dish, Foer's Bøn pop-up is a must. The menu features three creatively configured hot dogs—pork, salmon, and a carrot-based vegetarian option—all of which carry the restaurant's usual foraged and fermented flair. Order online for takeaway and delivery from Foer's Eastern Docklands location, open weekly between Thursday and Sunday.
See this restaurant on our

search page >
De Waaghals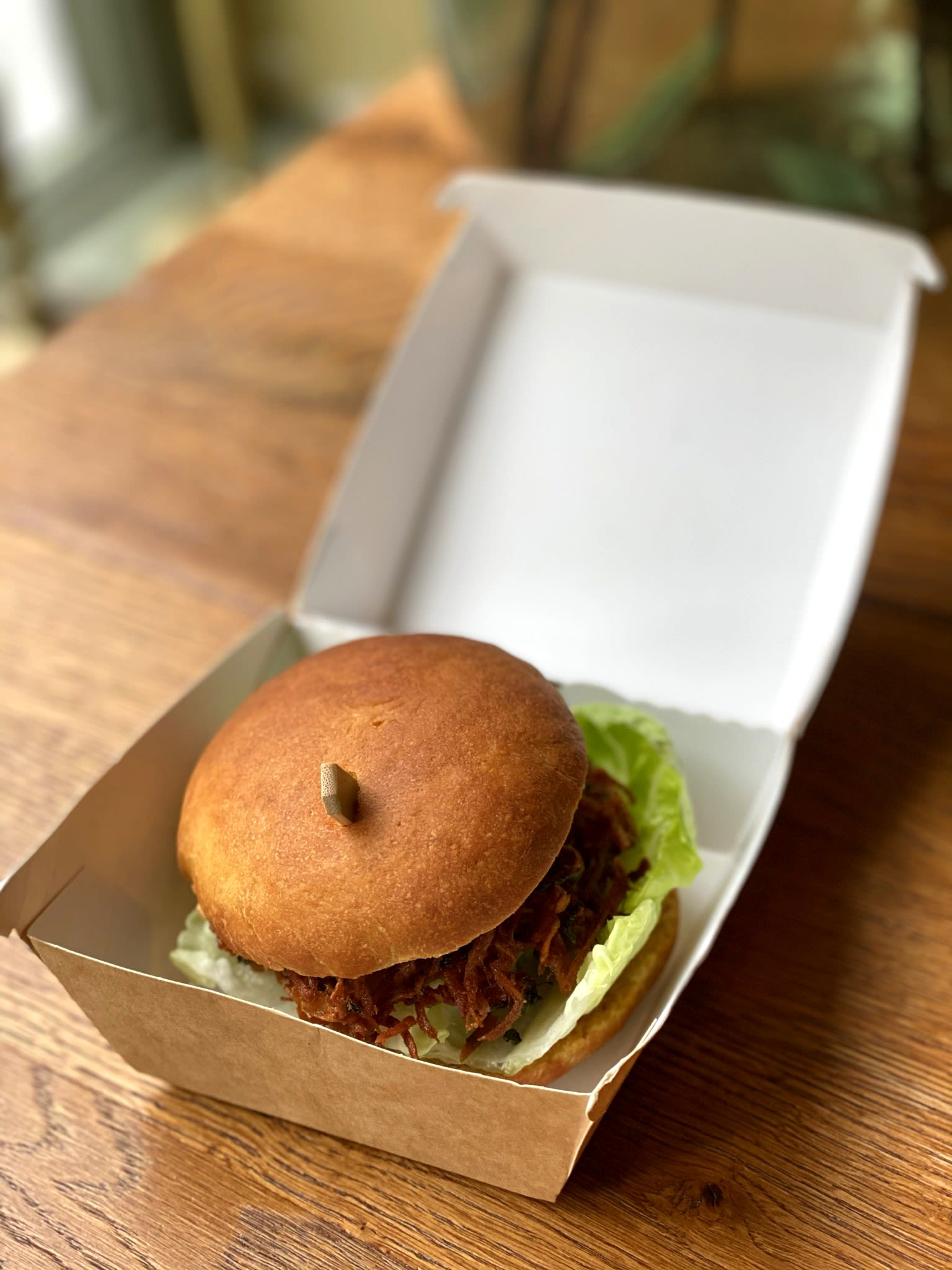 The young and capable couple behind De Waaghals are a testament to the fact that dishes don't need meat to be filling, indulgent, and delicious. Their parsnip burger with mango chutney is a favorite of ours for a quick and hearty meal that stays true to this high end restaurant's vegan and vegetarian ethos. Whether you opt for pick-up or delivery from its De Pijp base, make sure to add an apple crumble for dessert. De Waaghals is open for lunch from Thursday to Sunday.
See this restaurant on our

search page >
Dignità
You can't go wrong with Dignita, an Amsterdam favorite known not only for its quality brunches and three beautiful locations but also for its great cause. The social enterprise didn't skip a beat when in-house dining was paused, with its full menu available daily either to-go or via delivery. Our American-inspired favorites are the fried chicken or avocado-based Chook Norris sandwiches, or you can treat yourself to the breakfast-for-lunch dishes (stacked pancakes with burnt honey and mascarpone go a really long way in the winter). Still hungry? Dignita offers a top notch selection of desserts, including apple pie and cheesecake.
See this restaurant on our

search page >
4850
4850 took the city by storm when it launched its now-famous takeaway menu this spring. As one of the first restaurants to make such a great pivot, we watched with pride as lines wrapped around its corner location, and local news agencies celebrated its caffe' sospeso offerings for hospital workers. Now they've brought back their sought after chicken or mushroom burgers— meals so rich that the joy of them lingers for the rest of your day. Stop by Oost for lunch from Wednesday to Sunday, and pick up one of 4850's new homemade donuts with sunchoke and chocolate malt. Lockdown's never tasted so good.
See this restaurant on our

search page >
Rethink what makes restaurants great.
Dine consciously with core values that make meals meaningful. Learn more >