Sustainability • Takeaway • Delivery
5 Conscious Eateries with Standout Eco-packaging
With extended lockdowns in sight, lessen the impact of your takeaway and delivery by supporting sustainable Amsterdam restaurants.
Box Sociaal
For popular Australian brunch spot Box Sociaal, considering the environment is important. That's why you won't find any plastic straws or coasters there, just internationally inspired, filling meals, amazing adult beverages, and lots of coffee. Building on its sustainability practices, Box Sociaal will be one of the first restaurants in Amsterdam to partner with Ozarka, an innovative social enterprise that provides eateries with reusable takeaway options so they can cut their packaging waste down to close to nothing. With Ozarka's January launch just around the corner, Box Sociaal is just one of many restaurants showing the world that with the right stakeholder support, waste can be a choice and not a necessity. Order for pick-up or delivery via Box Sociaal's website from Tuesday through Sunday, 9:30 to 21:30.
See this restaurant on our

search page >
SLA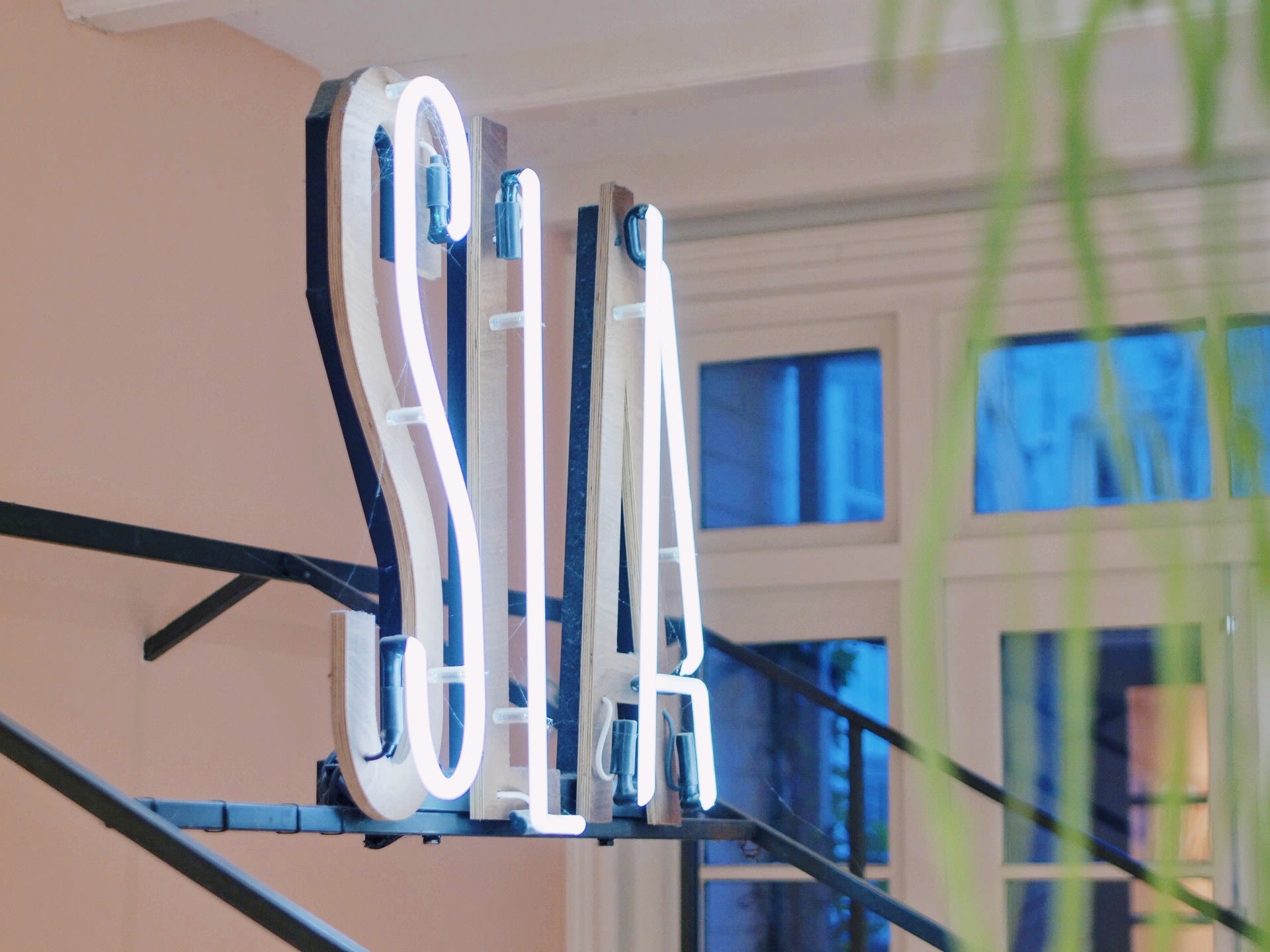 SLA's mission is to show the world what healthy eating can do for your mind and your body, one succulent, organic salad at a time. Its meals are prepared on the spot and its practically zero-waste kitchens are an impressive feat for any big city eatery. SLA's business model is rooted in an understanding of the interconnectivity of our health and the health of the planet. It's no surprise then that it's done its research when it comes to the disposables used in food service, from bags to bowls to cutlery. Going above and beyond in its sustainability efforts, SLA also incentivizes customers to bring their own to-go containers with a small discount! Order from Deliveroo, Thuisbezorgd, or UberEATS, or pick-up from one of its stores between 11:30 and 21:00 daily. Be sure to check your nearest location for availability.
See this restaurant on our

search page >
FENTO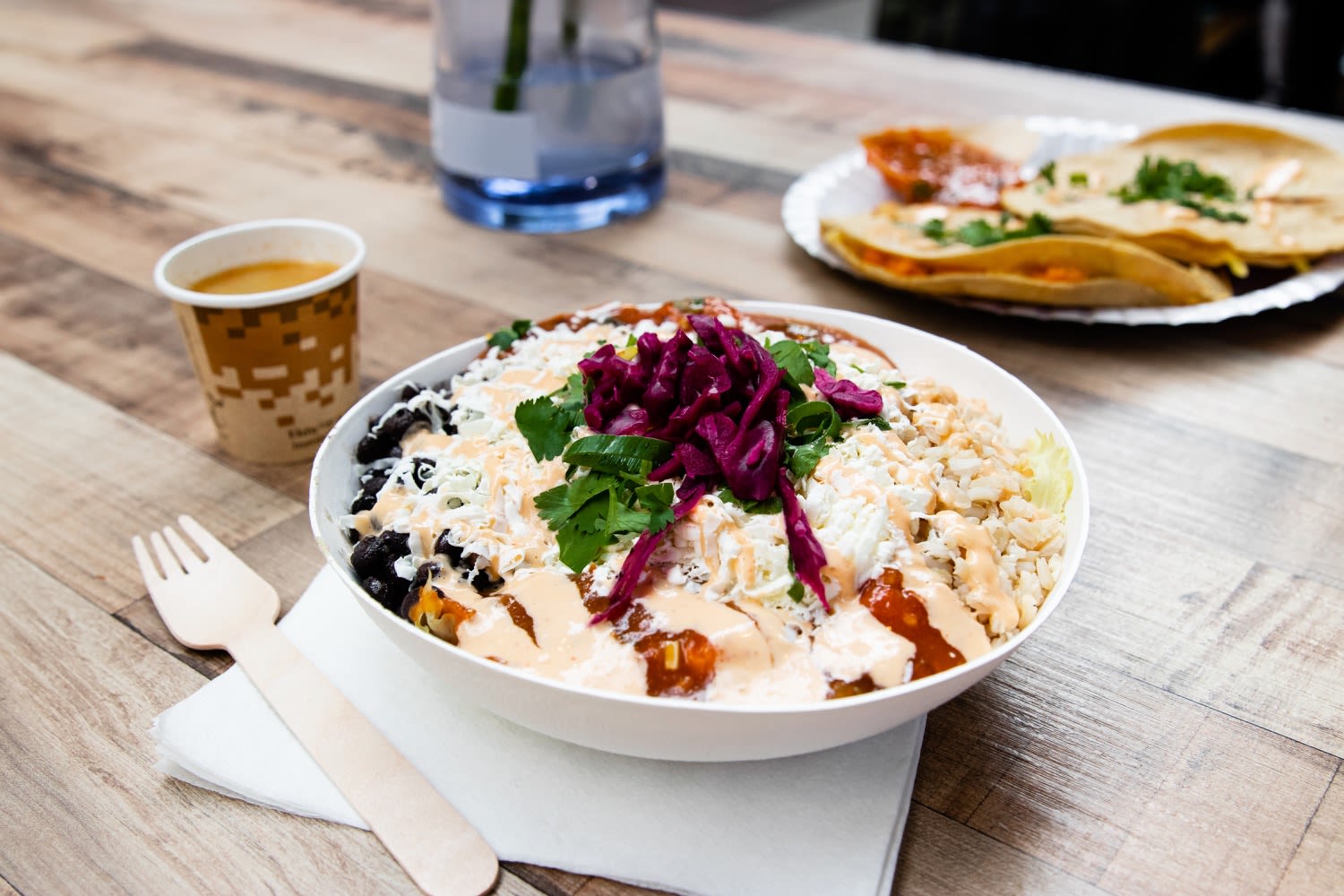 Founders Dorian and Hilary are conscious of the impact that food systems have on people and our planet. That's why FENTO is built on a comprehensive understanding of what makes a meal healthy, with consideration for diners, the local community, and also the Earth. Its plant-based Mexican fusion menu is sourced locally whenever possible and crafted free of preservatives and other chemicals– the result of which is always a meal bursting with both flavor and nutrition. FENTO's sustainability-forward approach extends beyond its zero-waste, locally sourced kitchen to its packaging practices too, with the restaurant having long sourced sustainable flatware and containers for its meals ordered to-go. Get yours directly through the FENTO website as well as via Deliveroo, Thuisbezorgd, or UberEATS from Monday to Saturday between 12:00 and 20:30.
See this restaurant on our

search page >
Oleg
Oleg is an absolute must for both connoisseurs and novices to Slavic dining culture. Its modern Russian cuisine is rooted in sustainability, with a menu invitingly populated with plant-based meals, traditional recipes, natural wines, and also its own, fermented beverages. Beyond these meal-time staples, Oleg also acts as a neighborhood coffee bar, serving mouth-watering sweet and savoury Russian treats from 10:00. In keeping with its ethos, Oleg's owner personally went to great lengths to find the perfect reusable to-go coffee cup to sell on-site. This dedication to doing right by both your taste buds and the environment shows in Oleg's full selection of sustainable takeaway packaging too. Call or email to place your order, with takeaway/ delivery from 12:00 to 19:00, Tuesday through Sunday (also via Thuisbezorgd).
Yerba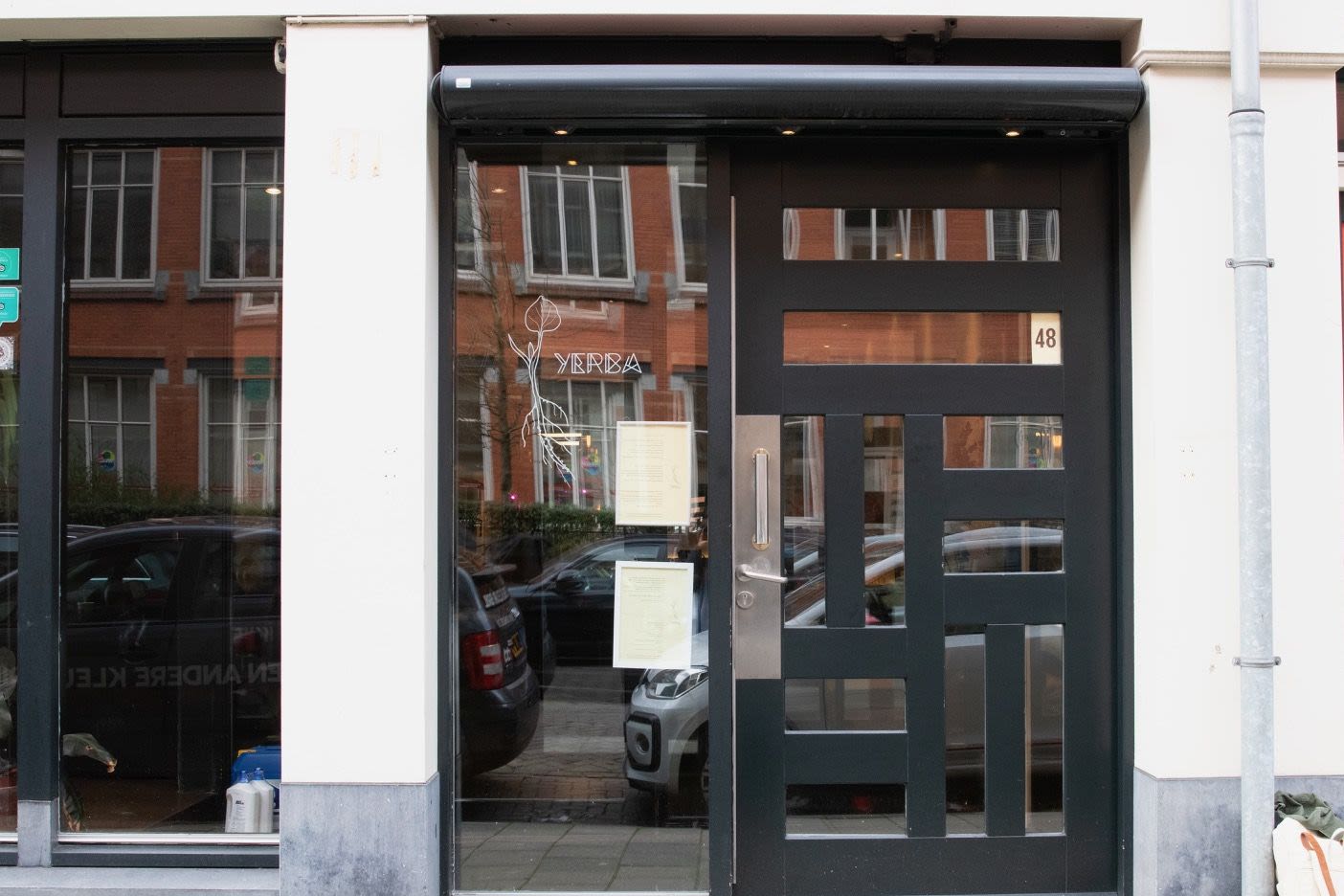 Owner-duo Sally and Chef Walter's dedication to a sustainable future is nothing short of inspiring. It's this drive that shapes Yerba's plant-forward, seasonal menus and also this purpose that informs its ethical practices. With an understanding of the importance of transparency, Yerba lists its suppliers as well as considerable resources on the impact of your food choices, so you can know where your food is coming from and why it matters so much. A business supporter of the World Wildlife Fund's campaign against plastic waste, its championing of sustainable packaging is just another in a long list of reasons we love Yerba. As of February, the restaurant will be back with its YERBAthuis, three-course meals for takeaway. Look for its next-level pilot of Ozarka's waste-free packaging service at that time too!
See this restaurant on our

search page >
Rethink what makes restaurants great.
Dine consciously with core values that make meals meaningful. Learn more >