Lunch · Breakfast/ brunch · € - €€
10 Great Eateries for Easygoing Summer Lunches
Switch up your routine with quick, quality meals from this range of recommended Amsterdam restaurants.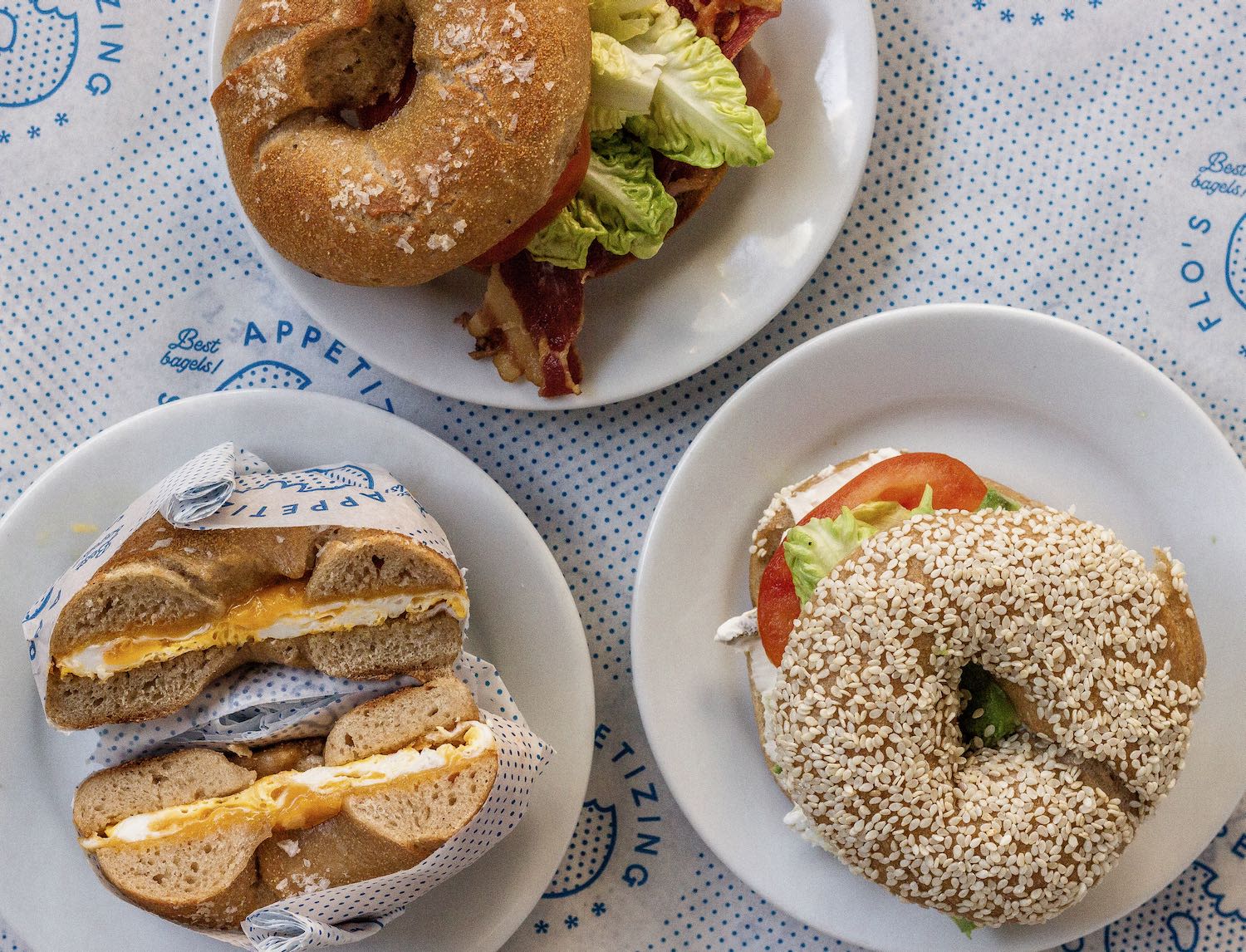 nNea
nNea is an award-winning Neapolitan pizzeria in Oud West. Its pizza dough is let to rise for more than two days before it reaches an oven, and the pizzeria makes a point of using local products—even the most Italian ones—where possible. During lockdown and until June 20th, nNea has and will continue with its traditional Portafoglio takeaway option for its Amsterdam fans. Here, you'll find a varied lunch menu of pizza options that will then be folded into quarters on the spot and handed to you to eat on the go. Then, from Tuesday the 22nd, nNea will open its doors for dinner once more! We can't wait. Opening days will be Tuesday to Sunday.
See this restaurant on our

search page >
Bakers & Roasters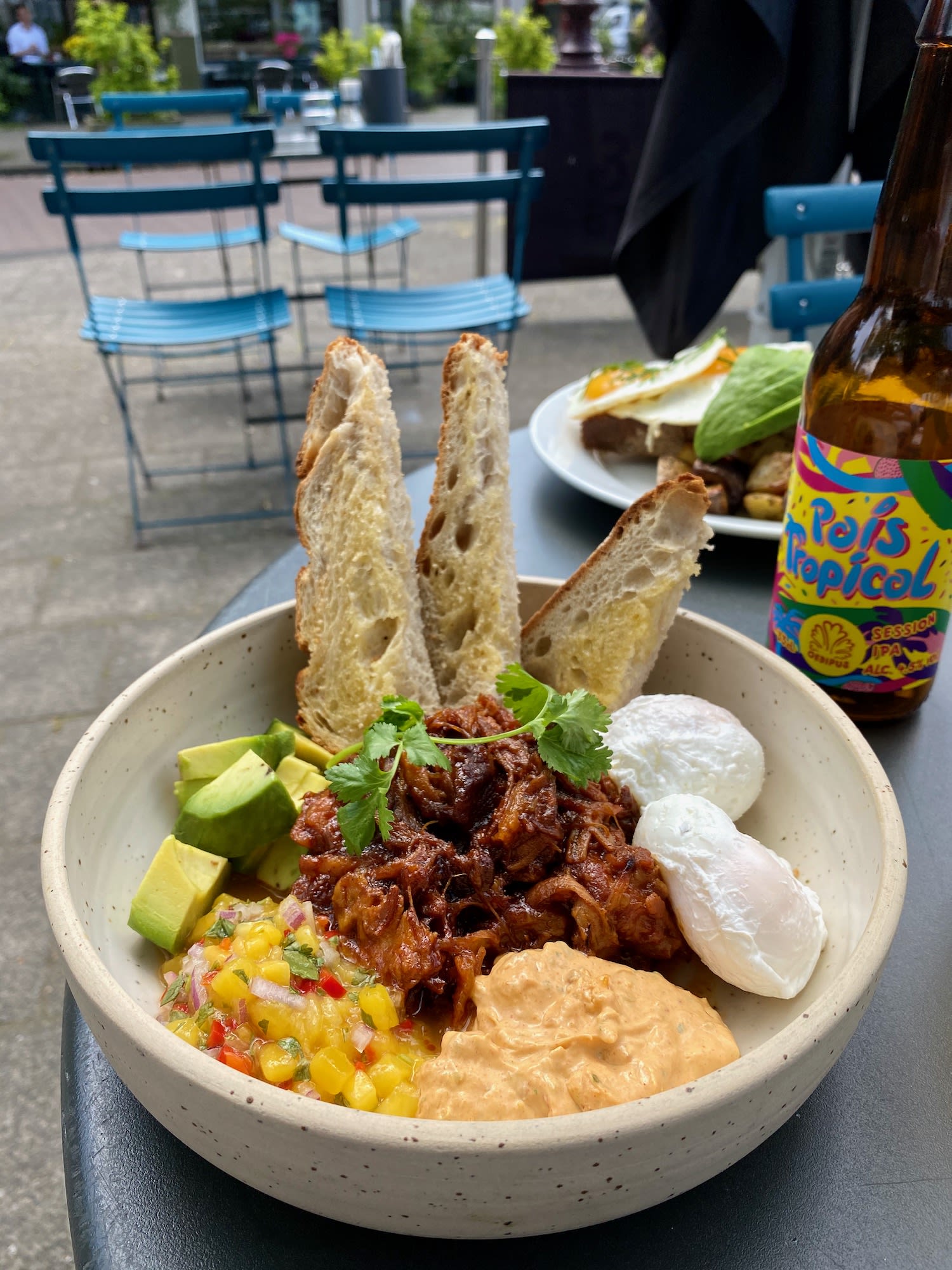 Bakers & Roasters is a New Zealand-style restaurant founded by two expats who met in Los Angeles. Known for its all-day brunches, the café's menu satisfies any food craving with international favorites, and reflects its commitment to sourcing ingredients that are good for you as well as the planet. At Bakers & Roasters, you'll find that local suppliers have provided ethical products to create conscious meals without breaking the bank. Some of our favorites? The Vegan Brekkie (featuring a filling tofu scramble that's at once savory, sweet, and spicy) or the Navajo Eggs, that really hit the spot for fans of BBQ, with a twist. Stop by either the De Pijp or Plantage district locations to sit inside or outdoors, or opt for takeaway/ delivery if you must. Not to forget: a solid coffee, healthy juice, or boozy beverage to top it all off.
See this restaurant on our

search page >
Van Dobben
As home of one of the most famous croquette sandwiches in the Netherlands, Van Dobben does not disappoint with its timeless, affordable Dutch treats. Since 1945, the family business has been making these simple sandwiches of fried stew upon white bread. Now, its extended but consistently basic set of staples, made in-house, offer familiarity and a snack or meal to guests from all walks of life. Try a few from inside its old-school Centrum location, or opt to eat quickly on a high table outside, as well as on the go. Van Dobben is open daily from around 10.00-21.00.
See this restaurant on our

search page >
The Lebanese Sajeria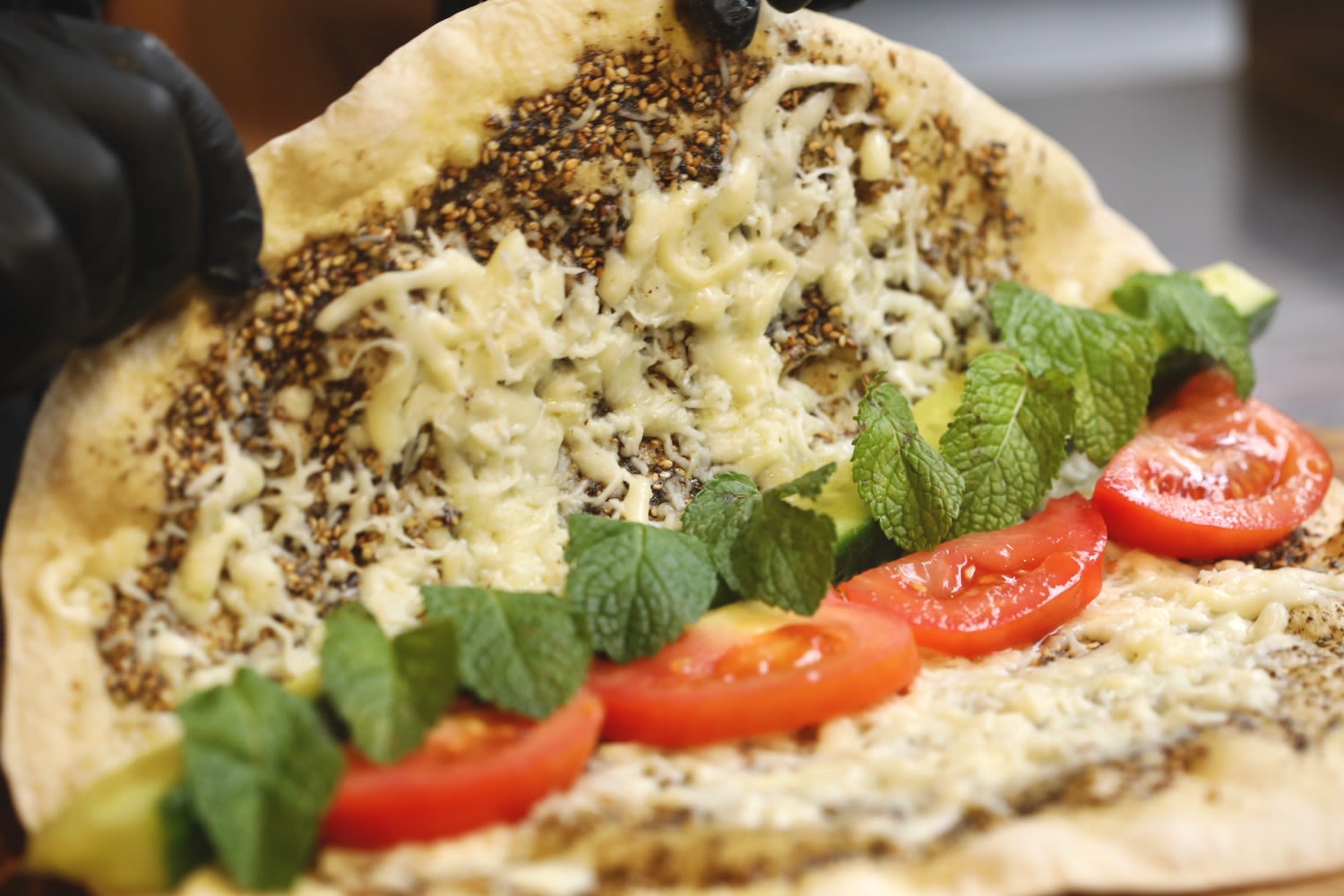 The Lebanese Sajeria is a creative, modern Lebanese restaurant that caters to multiple diets and needs. Its signature dish, Manoushe, is a freshly baked flatbread, perfect for loading up on Lebanese flavors and ingredients such as its Zaatar spice mix and Labneh, a thick yogurt. In addition to these Manaish, the Sajeria offers multiple meat-based and vegan options, as well as homemade soups and unique, homemade beverages. Stop by its Jordaan or Utrechtsestraat locations any day for lunch or dinner, or opt for your trusted takeaway/ delivery. The experience here is always friendly, timely, and dependable.
See this restaurant on our

search page >
Bird
Bird is an historic Thai restaurant in Amsterdam, known for its traditional offerings. Established in 1993, the Zeedijk eatery uses woks and high heat to speedily cook up favorites, without a high price tag. Our favorites here tend to be vegetarian— the Thaise Tofusaté with peanut sauce can only be qualified as addictive, and dishes like the Pad Pak Luom Mid bring in that wholesome, healthy feeling. At most hours, you'll find Bird's cooks working hard to accommodate their consistent stream of clientele, so feel free to head over on any day between 13.00 and sunset (now 22.00!) for a taste of Thai goodness. Indoor seating, outdoor seating, takeaway and delivery are all available from this Centrum location.
See this restaurant on our

search page >
Kip it Real
Kip it Real is known for its quality chicken dishes, made to satisfy nearly any craving for poultry. The pop-up's internationally inspired items (ranging from its De La Seoul chicken burger with kimchi to its Italian-inspired Kip/ Eggplant Parmy) are the result of recipes formulated in-house and made from scratch. This summer, Kip it Real is growing up as the little sister to Australian brunchery, Box Sociaal and moving into a new location! As of Thursday, June 17th, find Kip it Real in De Pijp, or continue with your delivery orders as before.
See this restaurant on our

search page >
Little Collins
With beloved locations in De Pijp and Oud West, Little Collins is one of the best spots in town for international brunches and late lunches. While its pizza pop-up has, as they say, popped out, its menus continue to offer a wide variety of refined yet satisfying dishes to choose from. At Little Collins, we love that its chefs effortlessly add their contemporary takes to dishes that suit multiple lifestyle needs (read: the "Buckwheat pancake, fermented tofu & cannellini bean puree, smoked pepper sauce, mojo, coriander, pickled green tomatoes & beans"— both vegan and gluten free, or the "Coriander rubbed brisket, smoked carrot almond puree, bacon butter beans, green sauce, greens.") We also love that whichever Little Collins you choose, it feels like you're in the right place. Add some orange wine to your order; take home a loaf of homemade sourdough. L.C. De Pijp is open daily from 10.00, and Oud West from Thursdays to Sundays for indoor and outdoor dining. Enjoy!
See this restaurant on our

search page >
Flo's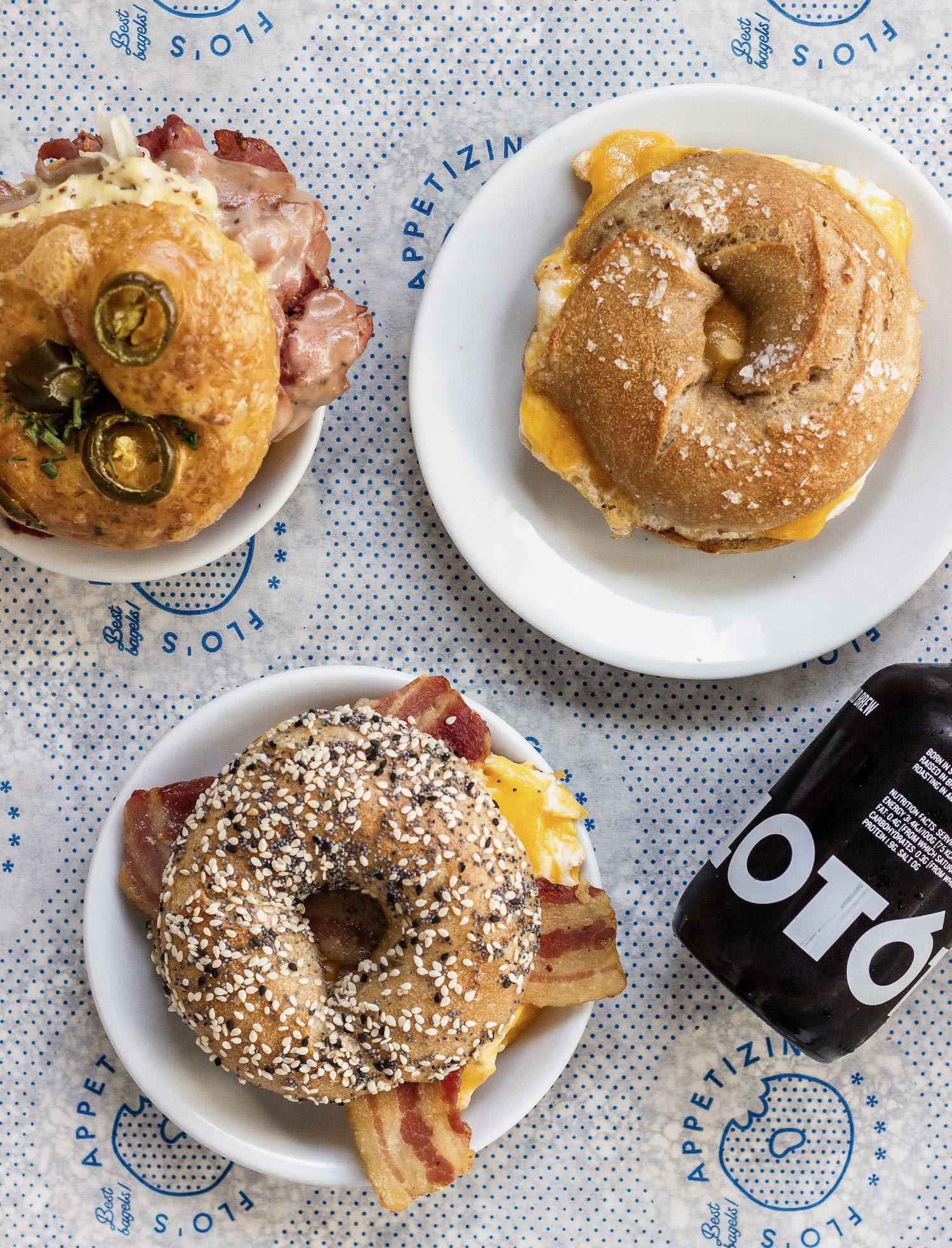 Flo's is the place to go for the best bagels and spreads in Amsterdam. Its bagels are hand-rolled and boiled, and most fillings are made from scratch. Add-on options range from traditional smoked salmon to homemade, vegan schmears, while the eatery's coffee partner is another local and sustainable favorite, LOT61. Visit Flo's original, small corner locale in Oud West or its latest location in the Jordaan from Tuesday through Sunday, 9.00 to 15.00. Looking for multiples? You can also pre-order larger quantities with the bagel shop online. Whether for breakfast, lunch, or a delicious snack, Flo's definitely hits the spot with its healthy yet filling treats.
See this restaurant on our

search page >
Mana Mana
Mana Mana is an energetic, modern Middle Eastern restaurant with two locations in the De Pijp and the southern Westerpark areas. Now offering its original menu of favorites once more, choose from the likes of classic falafel and kabab, or delight in Mana Mana's seriously good vegetable dishes, Pyschedelic Cauliflower or perhaps the wild mushroom-based Mana Forest. Thankfully for those who are still working from home or looking to eat in a park one day, this time-tested menu is available for takeaway and delivery from both restaurants. Of course, indoor and outdoor seating are also available at both lunch and dinner times.
See this restaurant on our

search page >
Vegan Junk Food Bar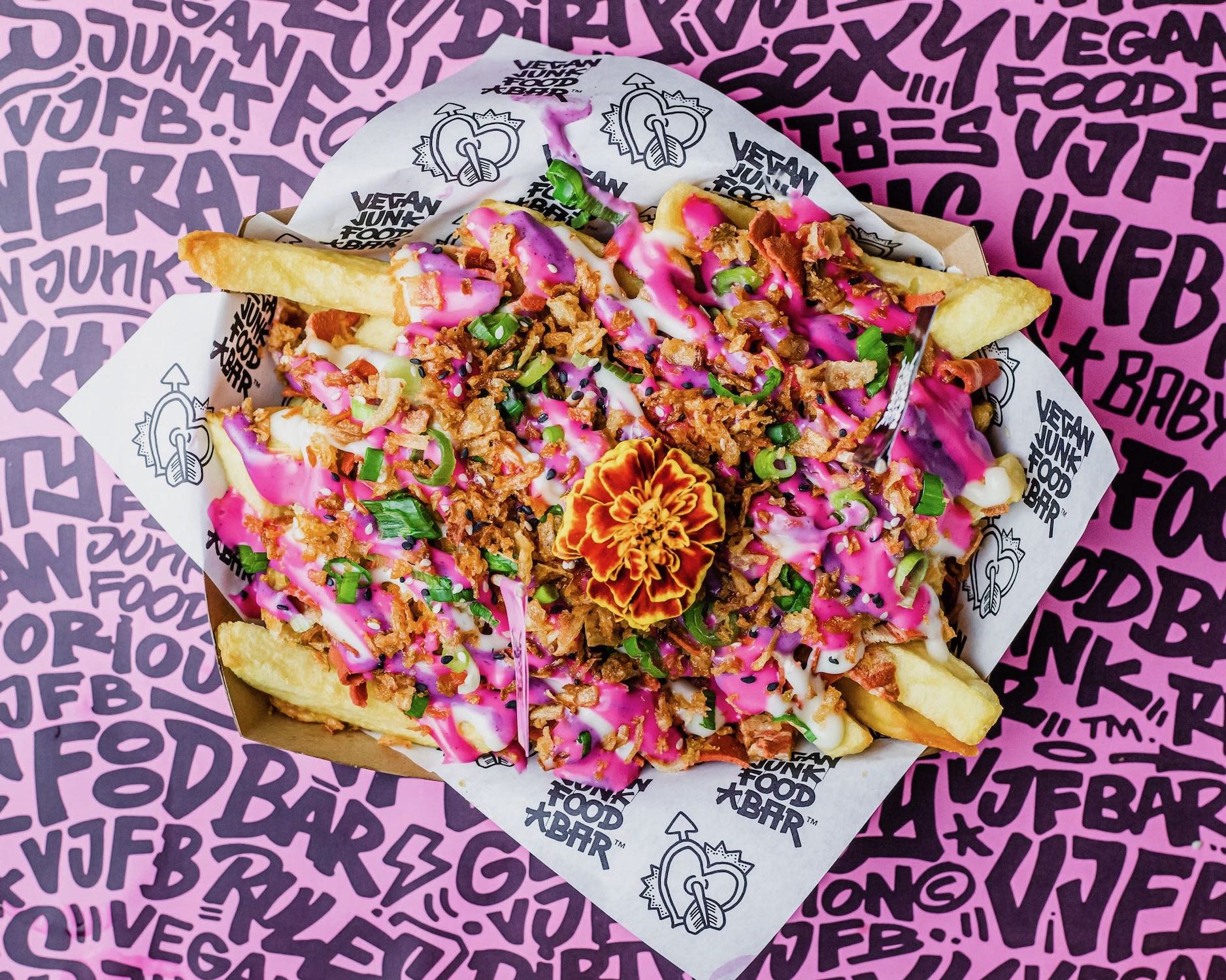 Vegan Junk Food Bar is a future-forward fast food eatery. Its brightly colored plant-based dishes emphasize its commitment to a new way of thinking about sustainability— one where it's the only ethical option for our planet and our health. As such, VJFB has taken great care over the years to re-frame and re-brand vegan dishes to become not only accessible but also cult like for younger generations, as well as to "flexitarians" who would happily substitute a plant-based burger for a conventional one. Over the past four years, the eatery has been successful with this mission and style, and able to expand its cause to four locations across Amsterdam, as well as to one in Rotterdam and one in Barcelona. Choose your district and enjoy interesting Dutch, American, and international junk food favorites with the dining option of your choosing. All are open daily for lunch or dinner, with a side of impact.
See this restaurant on our

search page >
Rethink what makes restaurants great.
Dine consciously with core values that make meals meaningful. Learn more >